Adoption of HIV nucleic acid testing and automation to spur market growth
Over 32% of HIV+ people in Europe remain undiagnosed. This large untapped pool and the development of novel nucleic acid test (NAT) and non-NAT technology based platforms offers growth potential for HIV diagnostics manufacturers.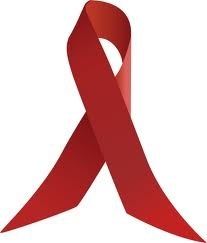 New analysis from Frost & Sullivan Analysis of European HIV Diagnostics Market, finds that the market is estimated to expand from $797.1 million in 2012 to approximately $1,164.4 million in 2019. The research covers HIV NAT diagnostics and immunodiagnostics.
"Rising public awareness about HIV is boosting test volumes," notes Frost & Sullivan Senior Research Analyst K. Srinivas Sashidhar. "This has motivated the development of new products based on NAT and non-NAT technology platforms. The introduction of such innovative diagnostics products will be the key success factor in this market."
Heightened interest in companion diagnostics and the adoption of automation in laboratories will reinforce market growth.
"There is a significant need for highly sensitive HIV/AIDS assays in the market, which can detect very low levels of viral RNA copies," comments Sashidhar. "Companies are developing automated platforms to remain competitive."
In addition, there is a greater need to recognise the correlation between virus mutations and the efficacy of various antiretroviral therapies (ARTs). Companion diagnostics are a key solution to understanding this correlation.
"Viral genotyping is a popular trend to determine mutations in the HIV genome as they mostly lead to drug resistance," adds Sashidhar. "These demands will spur innovation, while driving market growth throughout the forecast period."
For a variety of reasons, the level of undiagnosed population in Europe remains quite high. The biggest challenge for market participants is thus to identify and tap into this segment.
Proper education and awareness will help boost test volumes and demand for HIV diagnostic kits. Effective, low-cost offerings, together with a wide range of services including periodic kit demonstrations, can advance market prospects.