A new definition for plastic surgery
Gathering in Austria, plastic surgeons proclaim the need for clarification and standards. Michael Krassnitzer reports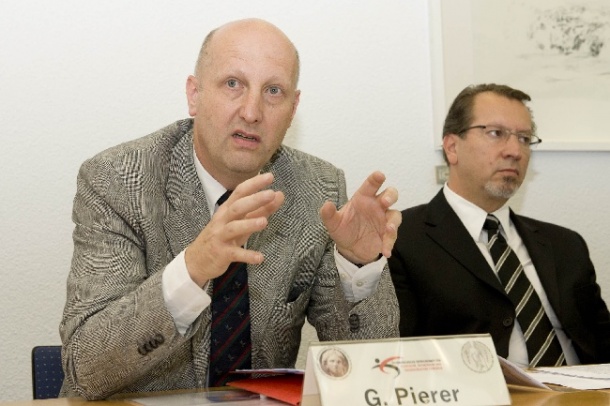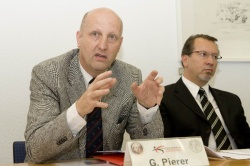 'Plastic surgery used to be an exotic subject, but it has now moved into the centre of medicine,' declared Professor Gerhard Pierer, Director of the University Clinic for Plastic, Reconstructive and Aesthetic Surgery at Innsbruck Medical University. Reason enough for a new definition of this medical field to aired during the largest German-speaking congress of plastic surgeons, jointly held this October by the Austrian Society for Plastic, Aesthetic and Reconstructive Surgery (ÖGPÄRC), the German Society for Plastic Reconstructive and Aesthetic Surgeons e.V. (DGPRÄC) and the Association of German Aesthetic Plastic Surgeons (VDÄPC).
As Dr Pierer explained, plastic surgery is now comprehensively integrated into the treatment of soft tissue tumours and the treatment of accident victims. Today, the plastic surgeon is involved with a patient from the initial diagnosis to treatment planning, integration with surgical implementation and finally rehabilitation, he pointed out, adding: 'Therefore, he frequently assumes the role of coordinator.'
The plastic surgeon as case manager in the interdisciplinary treatment of patients is the self-image being promoted by members of the three specialist professional associations. 'As a representative of a discipline that is traditionally not limited to certain body areas, the plastic surgeon has a solid overview of the situation and a patient's needs. This enables him to decide when and which type of treatment should be administered,' explained Dr Elisabeth Zanon, a plastic surgeon in private practice and Member of the Board at ÖGPÄRC.
The increasingly complex challenges of treatment not only require coordination but also new kinds of cooperation. In Innsbruck, for example, the Centre for Breast Health at the University Clinic for Plastic, Reconstructive and Aesthetic Surgery already holds interdisciplinary panel meetings prior to commencing each treatment procedure. All the involved medical specialists (in oncology, surgery, orthopaedics, radiotherapy, pathology, plastic surgery etc.) discuss and coordinate the course of treatment for each individual case.
Speaking on quality assurance, Dr Helmut Hoflehner, Univ.-Doz. and Assistant Head of the Schwarzl-Klinik in Graz, Austria and President of the ÖGPÄRC, pointed out: 'Often a doctor's qualification is not clear to the patient. Many call themselves 'beauty surgeons' because this title is not protected -- and it's also used by doctors who have had no surgical training.' Patients treated in private practice are often also treated with minimal resources due to costs.
Therefore, to regulate the entire process of patient contact from the first appointment to the last check-up, ÖGPÄRC has initiated the establishment of European standards for aesthetic surgery.
Meanwhile, 22 countries worldwide, as well as important European and international plastic surgery organisations, are presently working on the new standards. 'The project is to be completed in 2013,' Dr Hoflehner said. By then, at least in Austria, it should no longer be possible for a gynaecologist, for example, to carry out liposuction.
This is also the hope of Professor Peter M Vogt, Director of the Clinic and Polyclinic for Plastic, Hand and Reconstructive Surgery at Hanover Medical School and President of the DGPRÄC. 'Unfortunately, in Germany it's currently not possible because the Federal Constitutional Court has valued very highly the principle and right to practice freely.'
Recently, a specialist in oral and maxillofacial surgery, who had also performed breast enlargements, abdominal plastic surgery and upper arm lifts in his practice, successfully fought a conviction passed by the Court of Professional Conduct.