Urinalysis • Beckman Coulter Diagnostics
· Beckman Coulter · DxU 810c Iris Urine Chemistry Analyzer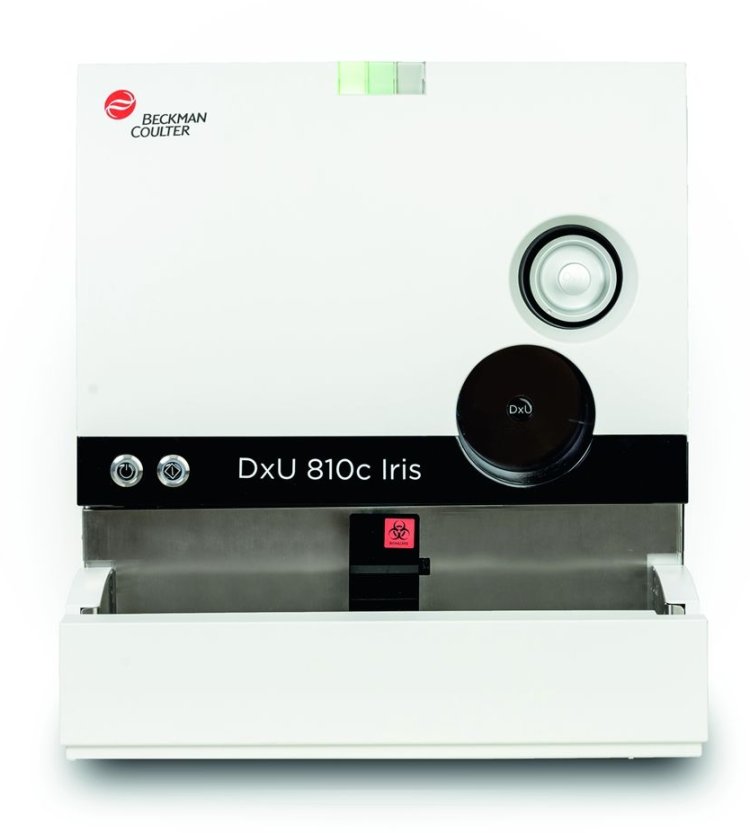 Highlights:
A fully automated urine chemistry analyzer, it produces quantitative results for specific gravity, semiquantitative results for glucose, blood, leukocyte esterase, bilirubin, urobilinogen, pH, protein, ketones and ascorbic acid; and qualitative results for nitrites, color and clarity. Specific gravity is provided by an onboard refractometer.
Enhances the detection of interference with an ascorbic acid test pad that helps spot false negatives or decreases results in blood, nitrite, bilirubin, or glucose. The ascorbic acid reading can alert the operator of this possible interference.
The DxU 810c Iris has continuous strip loading and auto start rack loading capabilities. Its throughput is 210 samples/h, with the first result provided in less than 2 minutes. It can hold a maximum of 300 strips, with a storage capacity of 10,000 patient records.