Accessories / Complementary Systems • Hologic, Inc.
Hologic · LOCalizer wire-free guidance system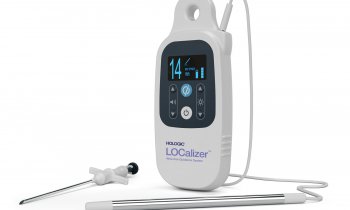 Highlights
The LOCalizer wire-free guidance system is designed to guide breast surgeries easily and precisely. Instead of using wires or radioactivity, the LOCalizer™ system marks the lesion with a miniature radio frequency Tag that is tracked with a mobile handheld Reader. The RFID Tag is designed to be implanted into the breast any time prior to surgery. The handheld displays the distance from the Tag in millimeters and the unique ID number, ensuring that this is the intended, marked spot.