Hologic, Inc.
Hologic - Affirm Prone Breast Biopsy System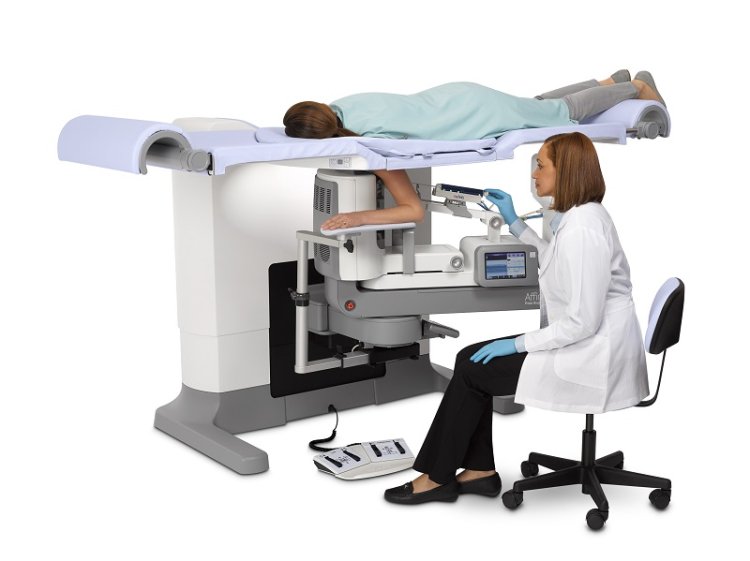 Pixel size: 70 µm
Detector size: 14.3 × 11.7 cm
Detector type: a-Se
Highlights
The first dedicated prone stereotactic biopsy system with 2D / 3D imaging capabilities. The Affirm system provides exceptional 2D imaging capability and is upgradeable to 3D imaging. This next-generation solution elevates prone biopsy performance to a level never before possible by delivering superior imaging, a proven faster and more streamlined workflow, and total 360° access to the breast.