Ultrasound • Hologic, Inc.
Hologic · SuperSonic Mach 30
Frequency range:
1 – 20 MHz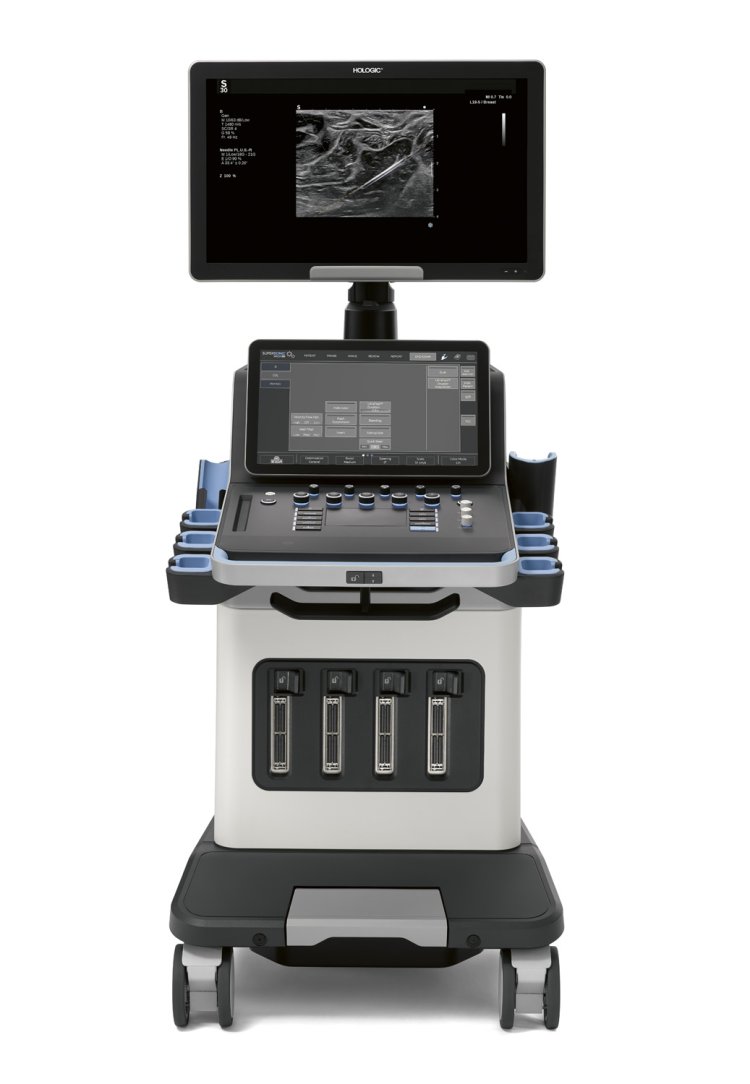 Highlights
SuperSonic MACH 30 ultrasound system with UltraFast Imaging is designed to help increase efficiency and diagnostic accuracy. The system
features innovative imaging modes useful in many general imaging applications. Pioneer in elastography, our ShearWave PLUS provides tissue stiffness evaluation in real time and 3D imaging.
It is equipped with intuitive SonicPad touchpad, designed to reduce examination time and operator fatigue.