GE Healthcare
GE Healthcare – Venue 50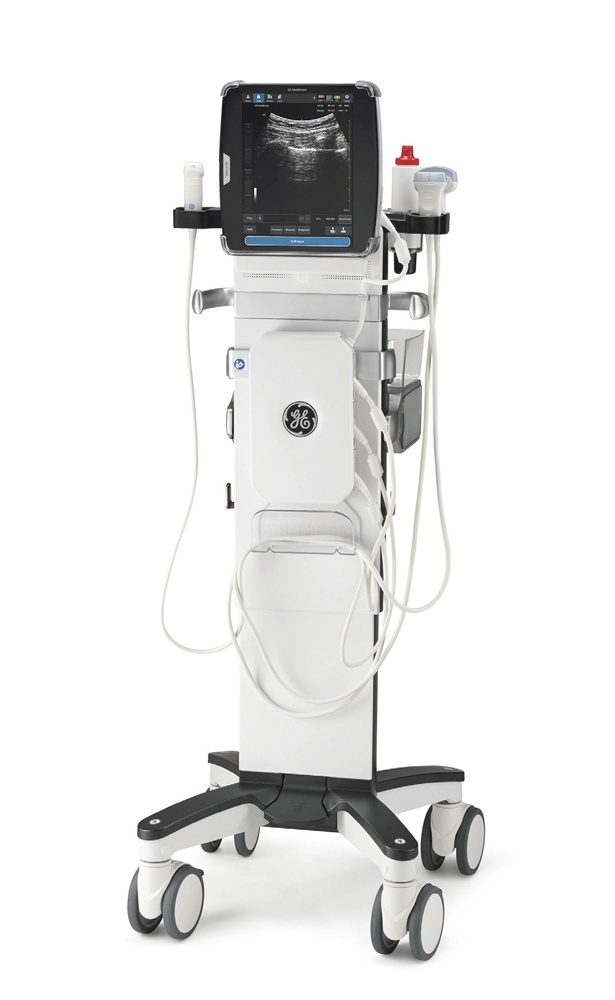 Frequency range: 1 – 18 MHz
Display mode: 2D
Display size: 10.4"
Highlights
• High-performance tablet with sleek and portable design easily fits into tight spaces
• The single-surface screen can be easily cleaned and disinfected
• Offers Pinpoint GT, an advanced needle guidance technology that provides greater control over needle placement with twice the accuracy of conventional ultrasound needle guidance. Flexible data management and connectivity options, with optional DICOMTM, help speed image storage and archiving for physicians at the Point of Care. Ophthalmic mode & Needle recognitional patient bedside.