General Medical Merate S.p.A.
GMM Group – Calypso – Multifunctional DR system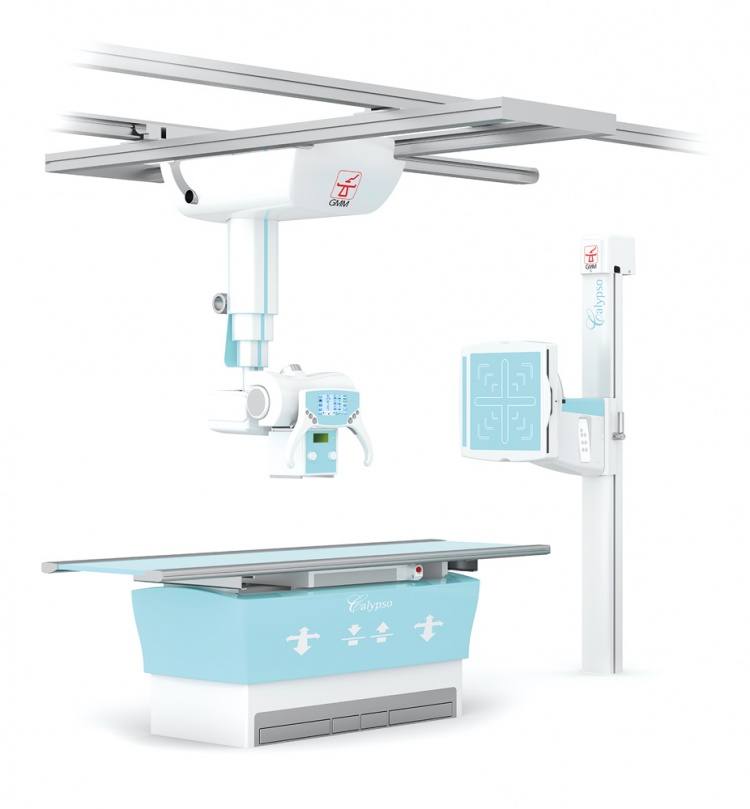 Power: 50 kW – 80 kW
Detector type: a-Si
Pixel size: 139 μm – 148 μm
Highlights
• Ceiling suspended-double detector system
• Enhanced Direct digital radiology in Trauma, ER, routine and specialized examinations.
• Fully automatic, preset for two fixed or WiFi detectors.
• Adjustable height examination table for easy and safe patient positioning.
• Exclusive interlocking technology ensuring automatic alignment of the X-ray source to the detector movement.
• Advanced digital system with optional stitching
• Table: Adjustable height