Canon Electron Tubes & Devices Co., Ltd
Canon Electron Tubes & Devices – FDX A4343R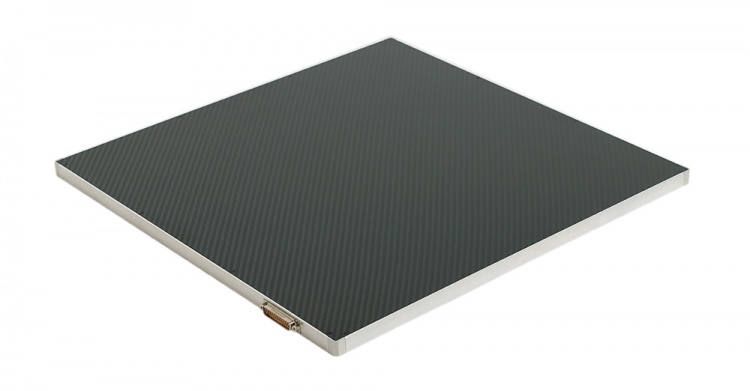 Size: 43 × 43 cm
Detector type: CsI / Tl
Pixel size: 140 μm
Highlights
• Our proven advanced fine CsI/Tl and direct deposition technologies provide high resolution and high contrast.
• The reflective coating in the CsI / Tl screen provides high sensitivity.
• Standard cassette size
• Prompt display of preview / full images and short cycle time enable fast image acquisition.
• Unique moisture-proof sealing method provides an extremely reliable CsI / Tl screen that is protected from degradation.
• AED available