Hologic, Inc.
Hologic – Affirm Upright – Biopsy System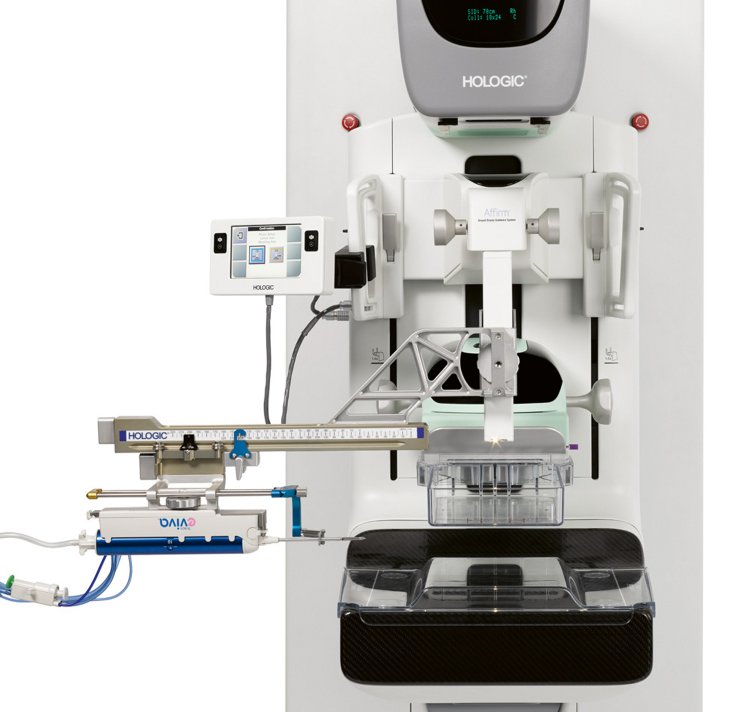 Highlights
Technological innovation. Improved patient care. Advanced breast health solutions.
That's what the Affirm system delivers.
To further support breast health intervention, the Affirm system features:
• Both stereotactic breast biopsy procedures and the revolutionary tomosynthesis option.
• Full use of the 70 cm source to image distance (SID) technology, the 18 × 24 cm biopsy field of view and clear compression paddles available with the Selenia Dimensions diagnostic system, enabling easy patient positioning and biopsy device loading, as well as ample workspace for wire localization procedures.
• Unique, 10°-angled biopsy approach for an unobstructed view of lesions, while maintaining simple Cartesian targeting methods in all biopsy modes.