Hologic, Inc.
Hologic – The SmartCurve – Breast Stabilization System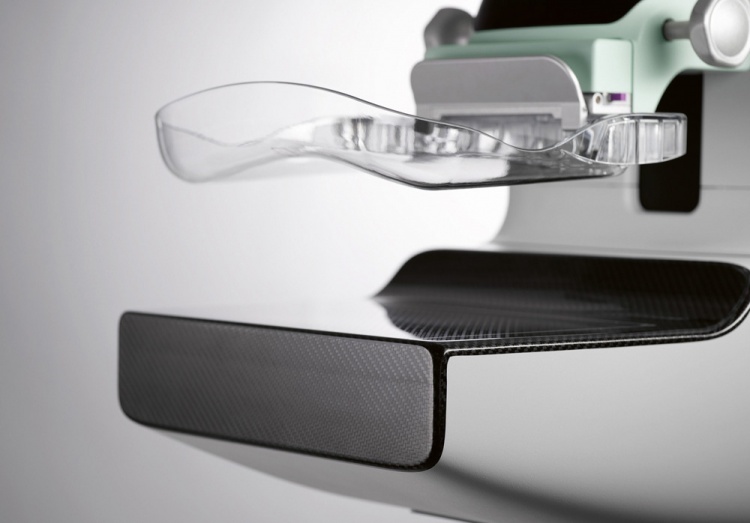 Highlights

More comfortable mammograms. More satisfied patients.
Curved compression surface applies uniform compression over the entire breast.
Shown to improve comfort in 93 % of patients who reported moderate to severe discomfort with standard compression paddles.*
Processing software takes paddle geometry into account, so there's no impact on image quality.*
There's no change in positioning tech- nique or workflow for technologists.
Can be used with a MammoPad breast cushion for additional cush- ioning and increased tissue capture.**

* In an internal study comparing Hologic's flat paddle to the SmartCurvE paddle (18 x 24cm)
** Coryell T. Increasing Mammography Tissue Acquisition through Positioning Training and Use of a Foam Breast
Cushion.