Business Intelligence • Siemens Healthcare GmbH
Siemens Healthineers · teamplay Mammo Dashboard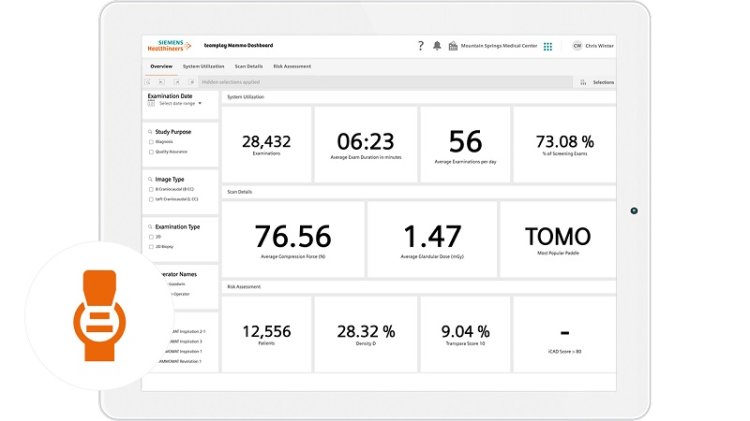 Highlights
teamplay Mammo Dashboard* is specifically designed for breast care centers providing an intuitive overview of institution-specific KPIs to reveal workflow optimization potentials and support a high quality of care in breast imaging.
Monitor your KPIs such as patient throughput, exam duration and study type to better understand your workflow
Analyze scan details such as glandular dose and compression force to identify improvement needs and best practices
Match staffing schedules with clinical demand of patients for capacity planning based on risk assessment data**
* teamplay is not commercially available in all countries. If the services are not marketed in countries due to regulatory or other reasons, the service offering cannot be guaranteed.
** Breast density/CAD software required