INTERMEDICAL SRL
Intermedical – Radius XP 100 Cardio – Floor based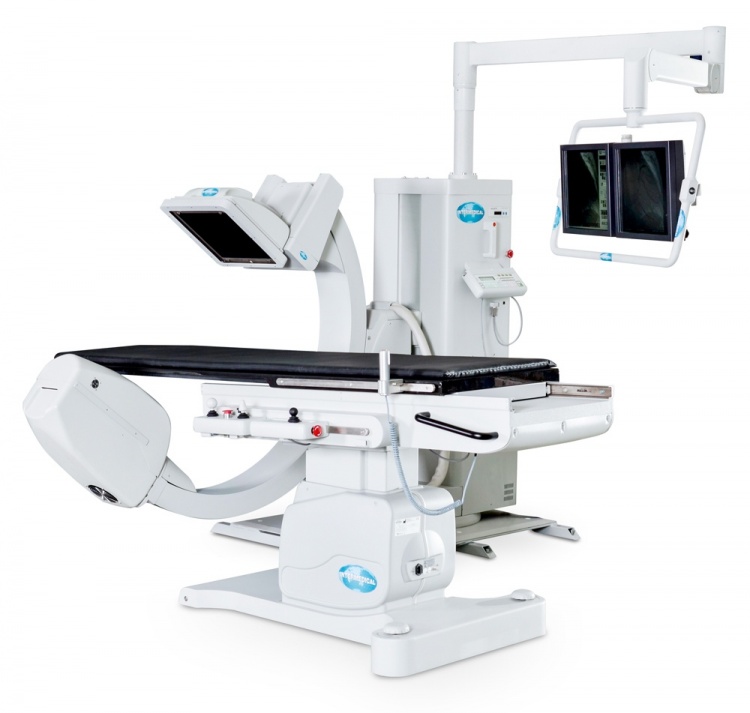 Power: 100 kW
Detector: 30 × 30 / 21 × 21 cm
Pixel size: --
Highlights
The new solution for the market demand: higher features at a lower price! Excellent manouvrability with a slim-line design.
• Up to 1,000 mA, 100 kW power
• Liquid cooled X-ray tube
• Suspended LCD screens
• Control room screens
• E-motion remote control (all C-Arm movements are motorized)
• Modular software configurations suitable for all range of applications
• Available also with Image Intensifier 9" and 13"