Mobile CT Solutions • Canon Medical Systems Europe B.V.
Canon · CT Rapid Response 2.0
Deployment type:
CT scanner
Deployment type:
< 1 hour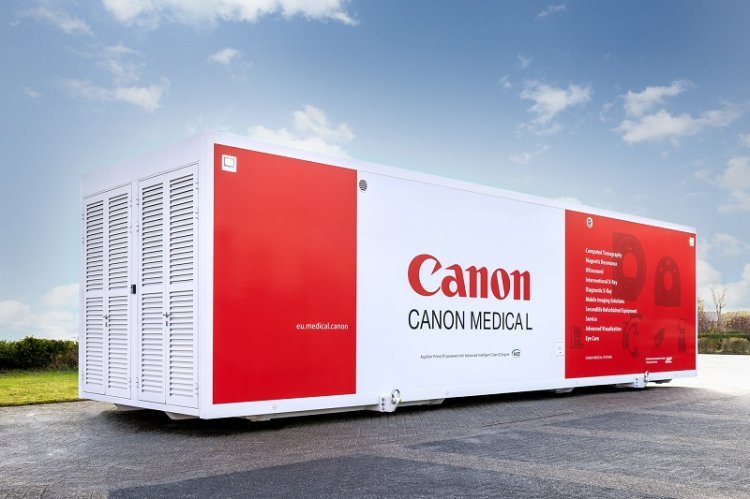 Highlights
With the CT Rapid Response 2.0, Canon Medical offers a deployable imaging solution that enables uncompromising workflow and imaging performance as well as personal safety anywhere and at any time. This unit can be transported by air, sea, road, and rail to any location. The latest model CT scanner of your choice including the latest Advanced intelligent Clear-IQ Engine (AiCE) reconstruction technology enables the best possible imaging results even under challenging conditions.