Blood Gases, Electrolytes, Oximetry • Siemens Healthcare GmbH
Siemens Healthineers – epoc Blood Analysis System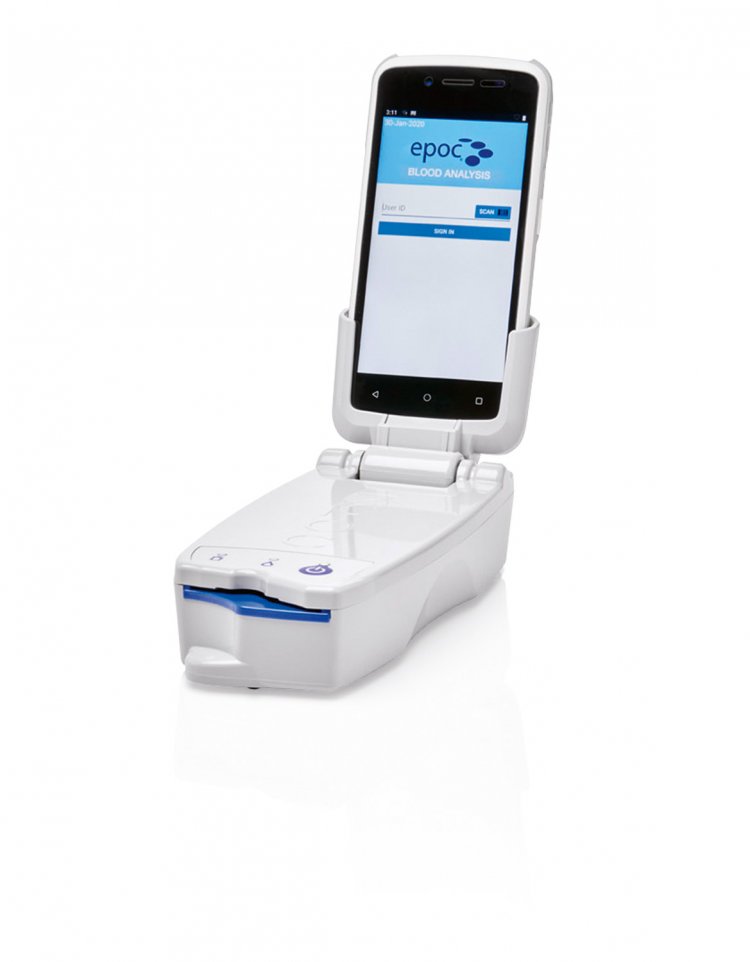 Assays: pH, pCO2, pO2, TCO2, Na+, K+, Ca++, Cl-, Hct, Glu, Lac, Crea, BUN
Dimensions:
Host: 78 × 160 × 16 mm (w × h × d)
Reader: 85 × 50 × 215 mm (w × h × d)
Weight: Host: 0.25 kg / Reader: <0.5 kg


Highlights:
The epoc Blood Analysis System with epoc NXS Host is a market-first to be powered by Android. The System provides comprehensive critical care results at the patient's side in less than 1 minute and is integrated for patient safety. The system delivers a streamlined patient testing process that advances care delivery and accelerates clinical decisions while empowering the laboratory and caregivers to optimize their use of time and resources. It also serves as the nexus of care—connecting the patient and test results to caregivers and the laboratory and delivering a complete, comprehensive clinical picture.


Product availability varies by country.