Siemens Healthineers
Siemens Healthineers – epoc Blood Analysis System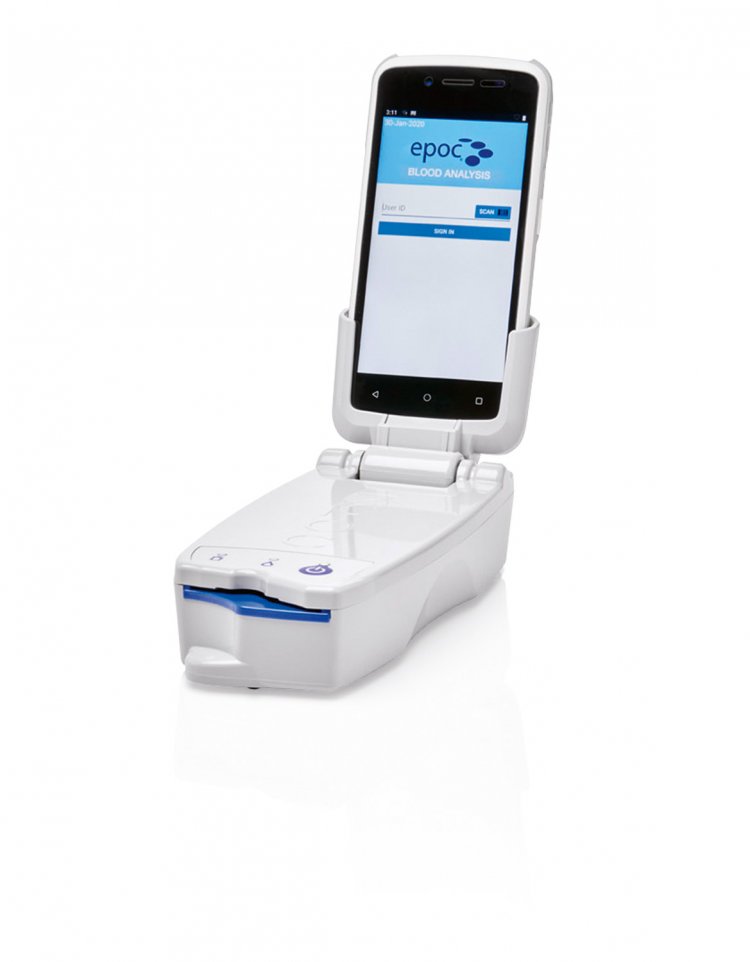 Assays: pH, pCO2, pO2, TCO2, Na+, K+, Ca++, Cl-, Hct, Glu, Lacm Crea, BUN
Dimensions:
Host: 77 × 27 × 147 mm (w × h × d)
Reader: 85 × 50 × 215 mm (w × h × d)
Weight: Host: 0.359 kg / Reader: < 0.5 kg
Highlights:
The epoc Blood Analysis System is a handheld, wireless solution that provides blood gas, electrolyte and meta­bolite results at the patient's side in less than one minute. Deliver pH, pCO2, pO2, TCO2, Na+, K+, Ca++, Cl-, Hct, Glu, Lacm Crea, BUN while empowering clinicians to make faster decisions with lab-quality results to improve patient outcomes.
Product availability varies by country.