Siemens Healthineers
Siemens Healthineers – Clinitek Status Connect System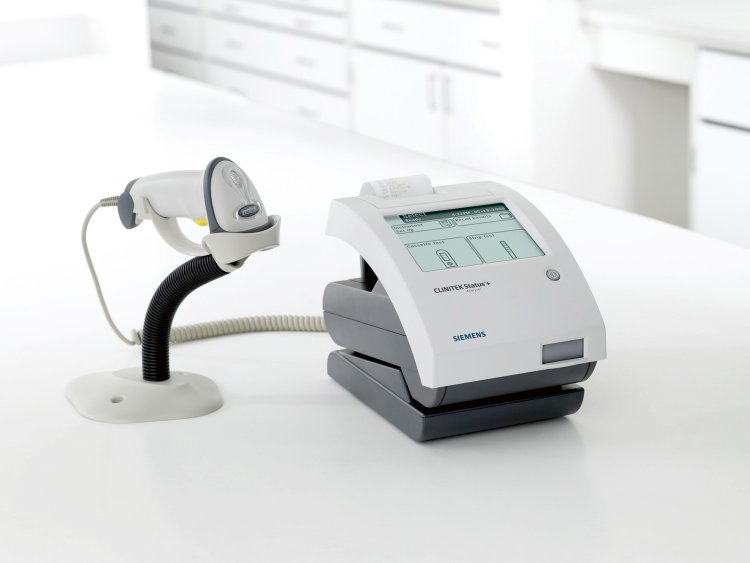 Assays:
Albumin, Bilirubin, Creatinine, Glucose, Ketone, Leukocytes, Nitrite, pH, Protein, ­Specific gravity, Urobilinogen, Albumin-to-creatinine, hCG
Dimensions: 171 × 185 × 272 mm (w × h × d)
Weight: 2.3 kg
Highlights:
The Clinitek Status Connect System provides flexible connectivity solutions, data integration, and operational control to improve risk management at the point of care. Latest software includes WPA2-PSK wireless security and encryption. Auto-checks help to eliminate errors, mitigate risks, and support compliance. The automated analyzer is faster than manual testing, and helps reduce the chance of human error.
Product availability varies by country.