SARSTEDT AG & CO. KG
Sarstedt – Sediplus Sedimentation System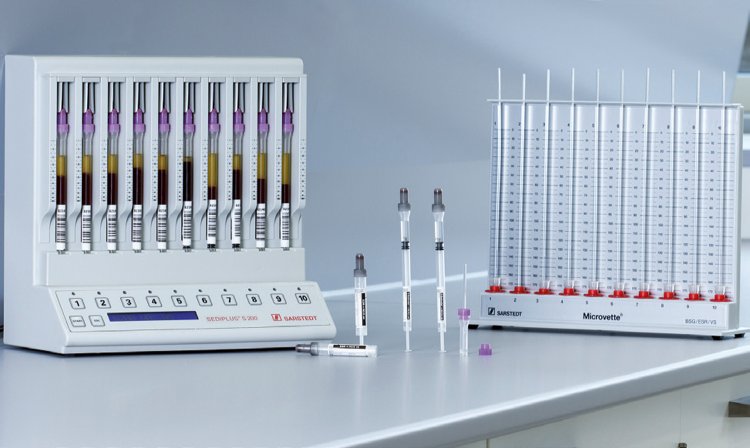 Highlights:
Venous and capillary blood collection systems for blood sedimentation with matching accessories and devices for automatic detection are available.
The automatic blood sedimentation system Sediplus
S 200 with 10 measurement positions, and the
Sediplus S 2000 with 40 positions (can optionally
be extended to 160 positions) for a high sample throughput, optimise ESR measurement.
The S-Sedivette venous blood collection system ­enables hygienic, easy handling in an enclosed system. The Microvette CB 200 ESR blood collection system
is designed for 200 µl of blood only and ensures ­minimal patient discomfort when collecting blood.
Both systems are proven to perform well in comparison with the Westergren method.