BANDELIN electronic GmbH
BANDELIN - SONOPULS - Ultrasonic homogenisers series HD 4000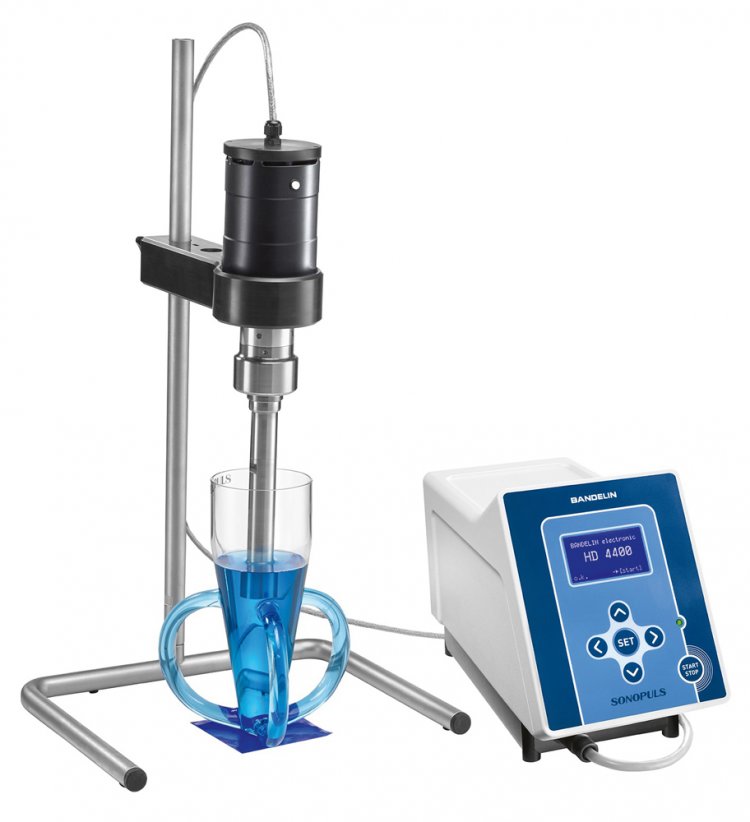 Homogenisers are mainly used for homogenising, ­desagglomerising, emulsifying, suspending,
acceleration of chemical reactions as well as for ­disruption of cells, bacteria, fungi or spores.
Significantly reduced processing times and quickly available results make the ultrasonic homogenisers indispensable for modern processes and in analysis. ­
Using ultrasonic homogenisers certain substances can be selectively destroyed, tedious preparation processes can be shortened and results of many reacions are improved.