CompuGroup Medical SE
CompuGroup Medical – CGM VT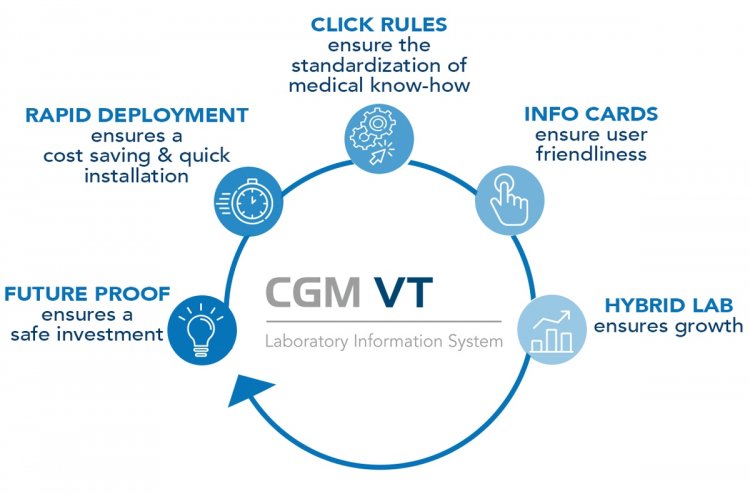 Highlights:
CGM VT is future-oriented due to modern technology
and an integrated communication platform.
The cost saving installation concept rapid deployment
enables your lab to change to the new LIS in a short time.
Easy click rules allow lab doctors to independently feed
their knowledge into CGM VT and use it in future.
The intuitive info-card principle allows easy application
without long training.
The LIS can be used across multiple locations and
includes the mapping of in- and outpatient senders.