Blood Cell Counter • Siemens Healthcare GmbH
Siemens Healthineers – Sysmex CN-3000 and CN-6000 Systems*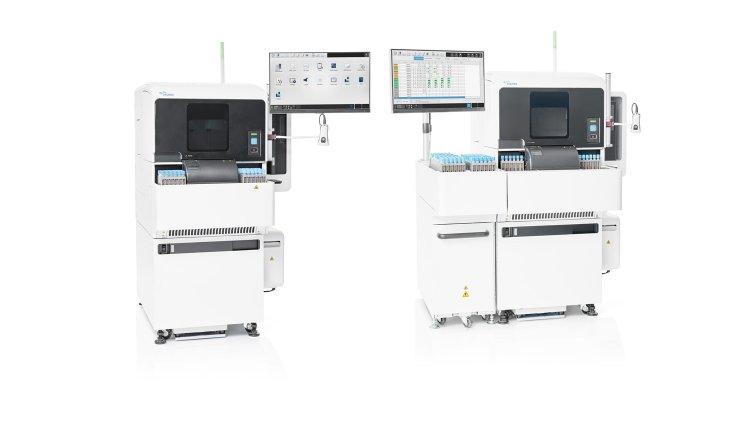 Sample throughput: PTandAPTT: 215 (CN-3000) / 400 (CN-6000) (per hour, simultaneous analysis)
Dimensions: Main unit: 720 × 906 × 1350 mm (w × d × h)
Opt. Sampler: 330 × 1030 × 830 mm (w × d × h)
Weight: Main unit: 230 kg / Optional sampler: 81 k
Highlights:
The Sysmex CN Systems* combine speed, flexibility, and intelligence with a small footprint to accelerate hemostasis workflows
High throughput in a small footprint for enhanced productivity
Flexible, modular connectivity options for automated testing in mid- to high-volume labs
Onboard predictive calculation of reagent use for fewer interruptions
Cutting-edge sample management and automatic gain switching for improved pre-analytical handling

* Not available for sale in the U.S. The products/features mentioned here are not commercially available in all countries and are subject to local regulations. Their future availability cannot be guaranteed.