Genrui Biotech Inc.
Genrui – NE48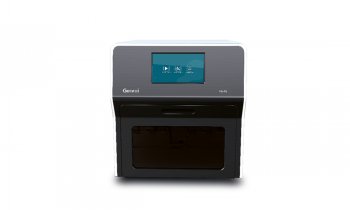 Dimensions: 398 × 428 × 465 mm (w × h × d)
Weight: 29.7 kg
Highlights:
NE48 is a fully-auto nucleic acid extraction Instrument.
It is equipped with 9.2-inch touch screen and autoultraviolet disinfection module. With the rapid heating /cooling and excellent extraction performance, it brings the user-friendly operation and much convenience for the customer.
· Principle: Auto magnetic bead extraction
· Number of magnetic rod: 48
· Dispensing volume: 20 ~ 1,000 ul
· Extraction time: 10 ~ 30 min