Beckman Coulter, Inc.
Beckman Coulter – Anti-Mullerian Hormone (AMH)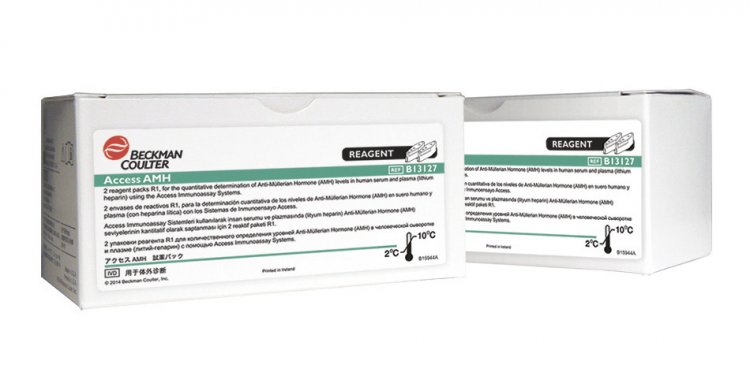 Highlights:
Beckman Coulter's automated Access AMH assay aids healthcare providers in the assessment of a woman's ovarian reserve, and helps guide the clinical management of women struggling with infertility or planning to become pregnant later in life. Access AMH is the only automated AMH immunoassay to use a recombinant human antigen, giving patients and healthcare providers consistent and dependable results.
The measurement of circulating anti-Müllerian hormone (AMH) has been applied to a wide range of clinical applications. Today, its use is mainly based on its ability to reflect the number of antral and pre-antral follicles present in the ovaries (the ovarian reserve).
The Access AMH assay is a paramagnetic particle chemiluminescent immunoassay for the quantitative determination of AMH levels
The test is intended for use in conjunction with other clinical and laboratory findings, such as antral follicle count, before starting fertility therapy