Beckman Coulter, Inc.
Beckman Coulter – Vitamin D Assay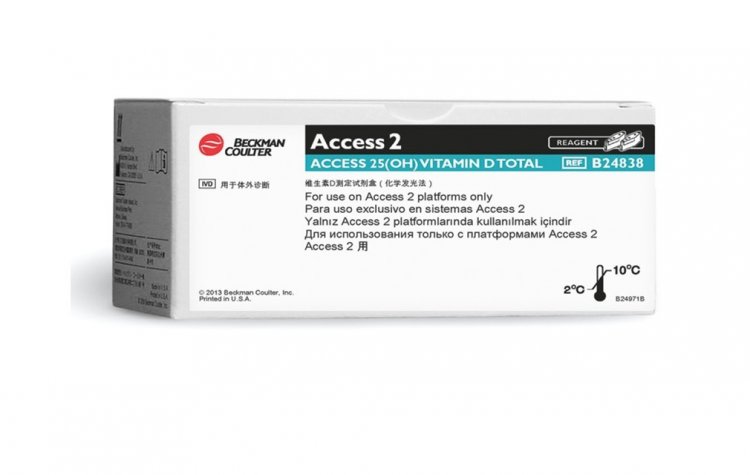 Highlights:
Access 25(OH) Vitamin D Total assay is part of Beckman Coulter's the Access Bone Metabolism portfolio on the UniCel DxI and Access 2 systems. The assay is standardized to the NIST-Ghent ID-LC-MS/MS Reference Method Procedure (RMP) and provides excellent stability and reproducibility.
Unique, opaque reagent pack designed to prevent light-induced reagent degradation
Convenient assessment of deficient populations
through a broad dynamic range
Speed and flexibility through instrumentation options (available on Beckman Coulter's Access 2 and DxI ­immunoassay platforms).