Zybio Inc.
Zybio – EXC400 Chemistry Analyzer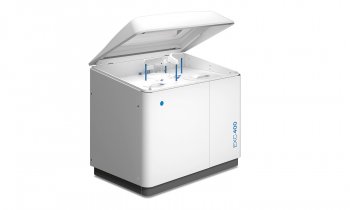 Dimensions: 1250 × 820 × 1100 mm (w × d × h)
Weight: 200 kg
Sample throughput: Constant 400 tests/h
Assays: 97 original reagents which cover hepatic, renal, lipids, diabetes, electrolyte, specific proteins and more
Highlights:
EXC400 is a floor-stand automated chemistry analyzer. It combines versatile advanced functions which facilitate high-quality testing, improve turnaround time and cut operating costs. 97 original chemistry reagents are now available to meet the different demands. Working with the comprehensive reagent EXC400 is an ideal solution for mid-volume chemistry analysis.