Fujirebio Europe NV
Fujirebio – Lumipulse G1200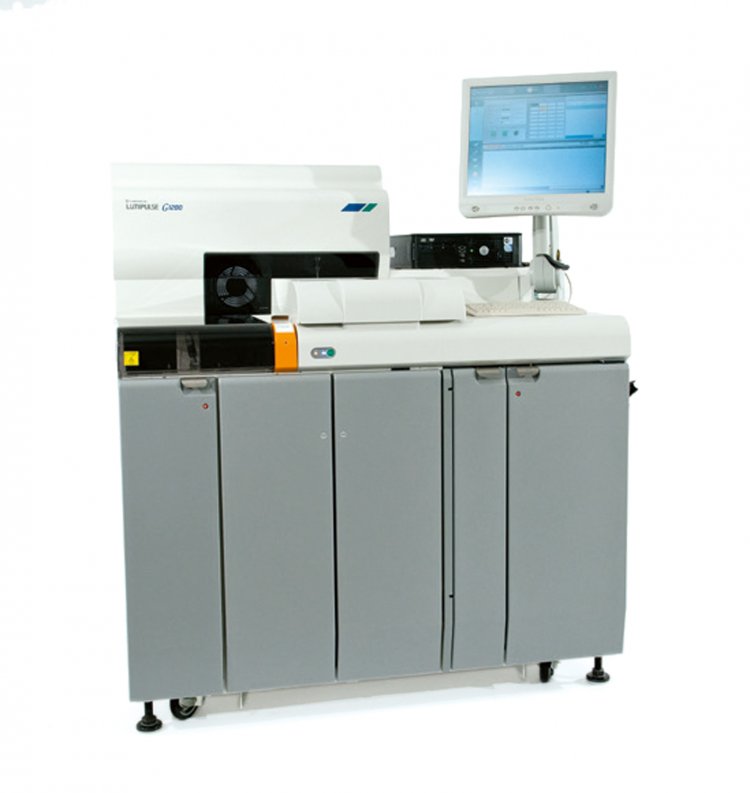 Sample throughput: 120 tests / h
Time to first result: 30 min
Sample capacity: Up to 100 samples
Reagent capacity: 504 tests on board
Dimensions: 1,450 × 1,200 × 800 mm (h × w × d)
Highlights:
A compact, robust and reliable fully automated ­chemiluminescent enzyme immunoassay analyzer.
The Lumipulse G1200 offers optimized reagent and ­consumables handling, true random access, and a ­constant throughput regardless of the assay format
or combination. The unique mono test cartridge eliminates open reagent bottle stability concerns. It comes with the broad menu of routine and unique Lumipulse G biomarkers and is fully compatible with laboratory automation systems (LIS).
Immuno