Siemens Healthineers
Siemens Healthineers – Dimension EXL Integrated Chemistry Systems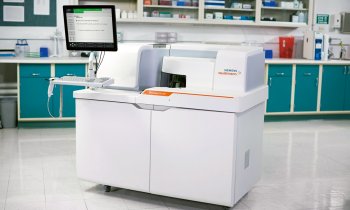 Sample throughput:
Up to 440 photometric tests, 187 IMT tests and 167 immunoassay tests per h
Highlights:
The Dimension EXL systems integrate chemistry and immunoassay testing to drive results. Simplify lab operations in any location with a compact system performing a comprehensive menu of chemistry and immunoassays. Improve workflow efficiency with the ability to load any tube, any place, any time. Gain better outcomes with fast assay times for critical results, such as High-Sensitivity Troponin I in only 10 minutes and electrolytes in < 1 minute.
Product availability varies by country.