Genrui Biotech Inc.
Genrui – GE500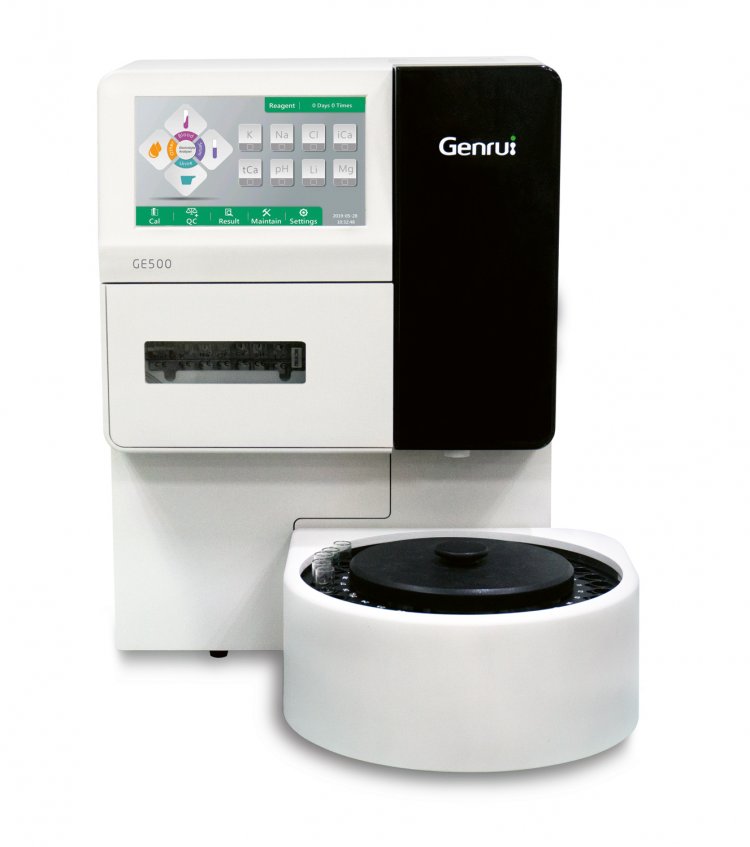 Sample throughput: K+, Na+, Cl-, Li+, Ca2+, pH, Mg2+
Dimensions:
235 × 439 × 330 mm (w × h × d) Device,
230 × 125 × 245 mm (w × h × d) Auto loader
Weight: 7.5 kg Device / 2.0 kg Auto loader
Highlights:
The simplest-to-the-best one GE500 has considerate integrated solution both for its analyzer (auto-loader for sampling) and reagent (reagent pack by tests). What's more, it offers automation and reliable performance with minimal hands-on time through its innovative UI. Aiming at small to medium sized labs, with its proven quality and easier operation, it leaves a pleasant impression on technicians.
Not available for sale in the U.S. / Product availability varies by countries