7 Tesla • Siemens Healthcare GmbH
Siemens Healthineers · Magnetom Terra.X*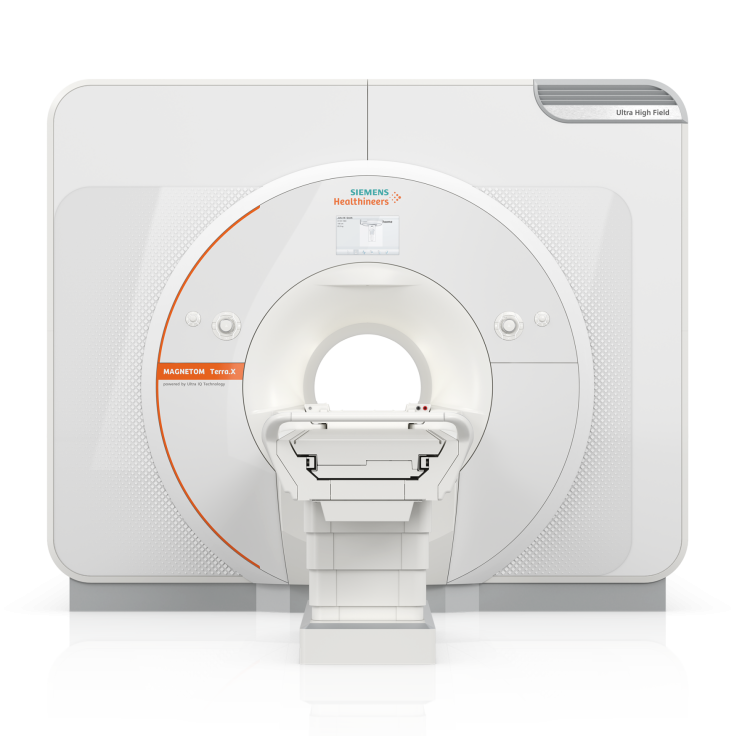 Highlights
Innovative Ultra IQ Technology including dynamic pTx will enable to leverage the full potential of 7T MRI
Deep Resolve will lead to previously unheard resolution and acquisition speed
Multinuclear MR will open a window into physiology with sodium imaging and phosphorus spectroscopy
Deployment of custom reconstruction algorithms seamlessly into clinical workflows while fostering open and collaborative innovation will be enabled by Open Recon²
* The product is still under development and not commercially available. Its future availability cannot be ensured.
¹ Maximum gradient amplitude and slewrate can be applied simultaneously.
² Open Recon is to add clinical reconstructions to the system, if signed and released for clinical use by Siemens Healthineers. Any other image reconstruction used, e.g., by researchers, is automatically labelled not for diagnostic use, which may require observation of national regulations.