1.5 Tesla • Siemens Healthcare GmbH
Siemens Healthineers · Magnetom Viato.Mobile*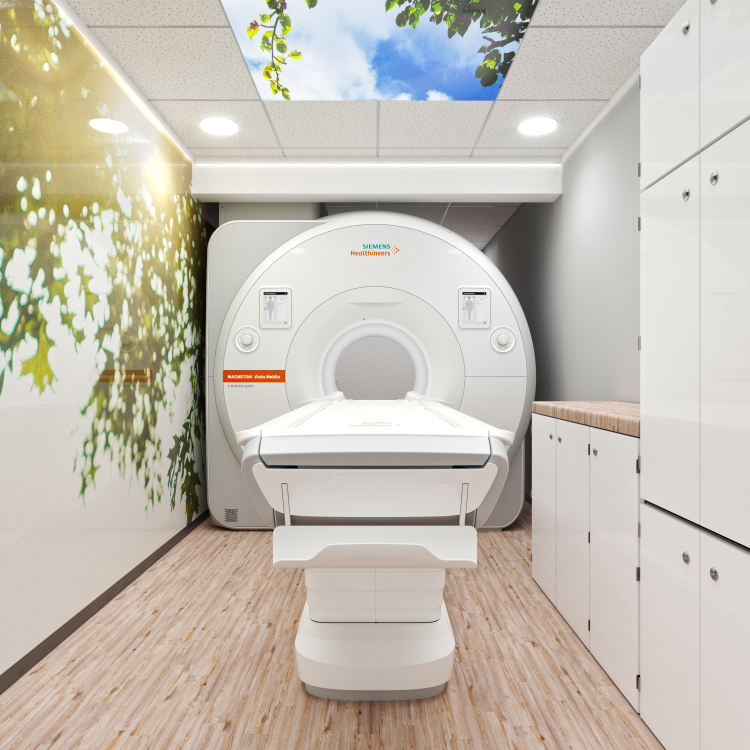 Highlights
New 1.5T system with 70 cm Open Bore for installation in a trailer
With Deep Resolve, our new AI-powered advanced image reconstruction technology
Free-breathing examinations
myExam Companion will offer assisted scan workflows
Unique patient-centered coil portfolio powered by BioMatrix and Tim 4G technology
With Remote Imaging² solutions
Energy-saving technologies will holistically apply to daily operations
*The product is still under development and not commercially available. Its future availability cannot be ensured.
¹ Maximum gradient amplitude and slewrate can be applied simultaneously.
² Remote Imaging portfolio consists of the remote-scanning-offerings syngo Virtual Cockpit & WeScan, Expert-I enabled Siemens Healthineers MRI scanner, remote technologist and the remote-reading offering WeRead.