3 Tesla • Siemens Healthcare GmbH
Siemens Healthineers · Magnetom Cima.X*
Channels:
Up to 204 × 228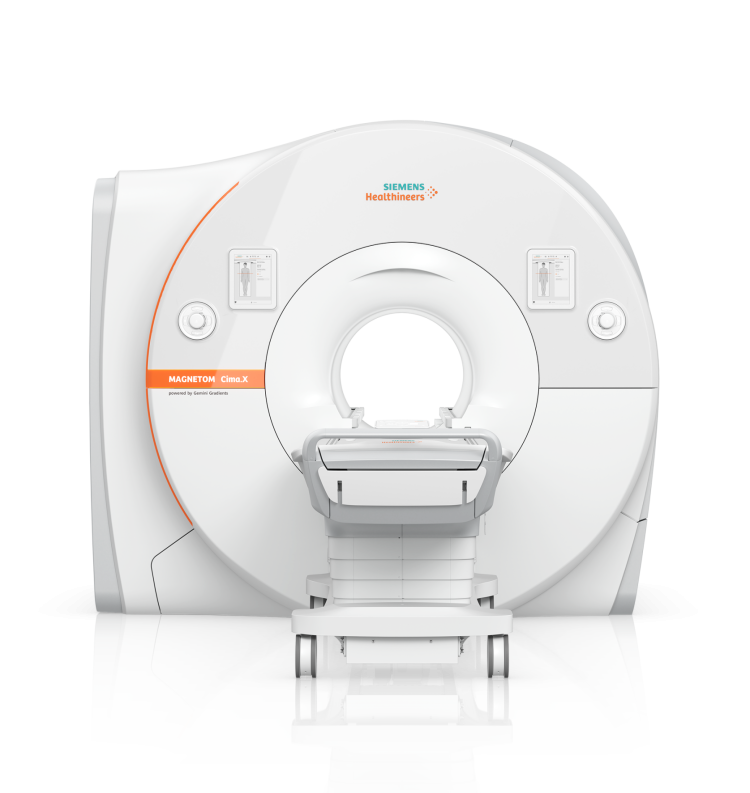 Highlights
Our strongest 3T MRI system ever that will feature Gemini Gradients with 200¹ mT/m at 200 T/m/s, the highest gradient strength in a whole-body scanner ever
Multi-GPA Technology with two separate gradient power amplifiers will enable unmatched gradient amplitude and maximum spatial resolution
Magnetom Cima.X will feature next generation Deep Resolve, our deep learning image reconstruction technology
Deployment of custom reconstruction algorithms seamlessly into clinical workflows while fostering open and collaborative innovation will be enabled by Open Recon³
* The product is still under development and not commercially available. Its future availability cannot be ensured.
¹ ≥ 200 mT/m (±3% for design tolerances).
² Channels (coil elements) that can be connected simultaneously.
³ Open Recon is to add clinical reconstructions to the system, if signed and released for clinical use by Siemens Healthineers. Any other image reconstruction used, e.g., by researchers, is automatically labelled not for diagnostic use, which may require observation of national regulations.