Siemens Healthineers
Siemens Healthineers · Magnetom Vida with BioMatrix
3 Tesla
Gradient:
Up to 60 mT / m¹
Channels:
Up to 228 × 128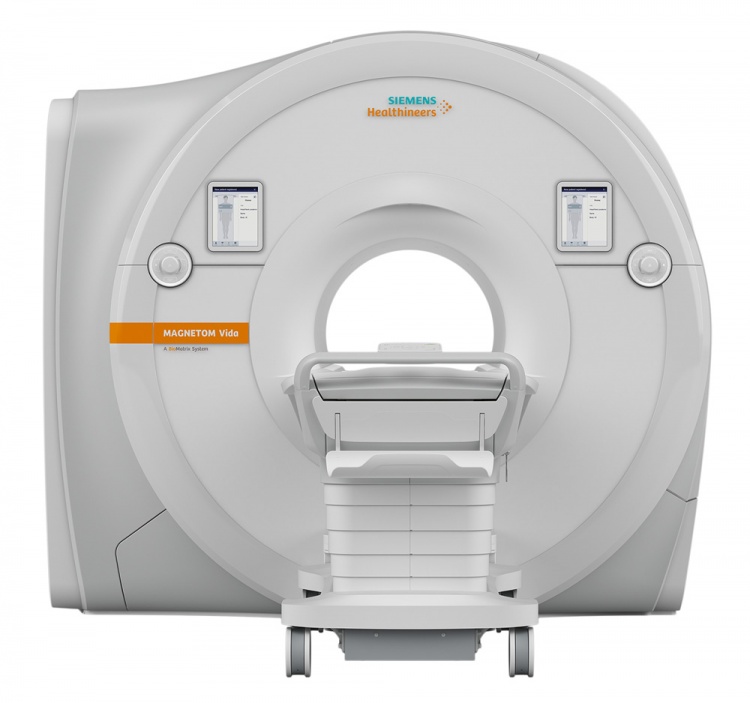 Highlights
The first MRI scanner with BioMatrix Technology
3T magnet with 70cm Open Bore and large 55×55×50 cm3 FOV
Up to 60 / 200 XT gradients – for up to 25 % higher SNR for DWI
Free-breathing examinations with Turbo Suite Elite
Simultaneous Multi-Slice and Compressed Sensing for 2D and 3D imaging
With Deep Resolve, our new AI-powered advanced image reconstruction technology
Explore new diagnostic frontiers based on quantitative information with MR Fingerprinting²
Latest applications available with syngo MR XA60A³
¹ Maximum gradient amplitude and slewrate can be applied simultaneously
² MR Fingerprinting is not for sale in the U.S. Its future availability cannot be ensured.
³ The product is still under development and not commercially available. Its future availability cannot be ensured.