Article • Overcoming the barriers to AI in digital pathology
'You can't do AI on glass slides'
As Artificial Intelligence continues to impact on the development of digital pathology, potential users are still slow to implement key enabling technologies to harness the benefits, according to Dr David McClintock, who will detail critical steps for pathology departments to transition practice from glass (analogue) to digital (whole slide imaging) and embrace AI, to the 6th Digital Pathology and AI Congress: USA, online on 19-20 November.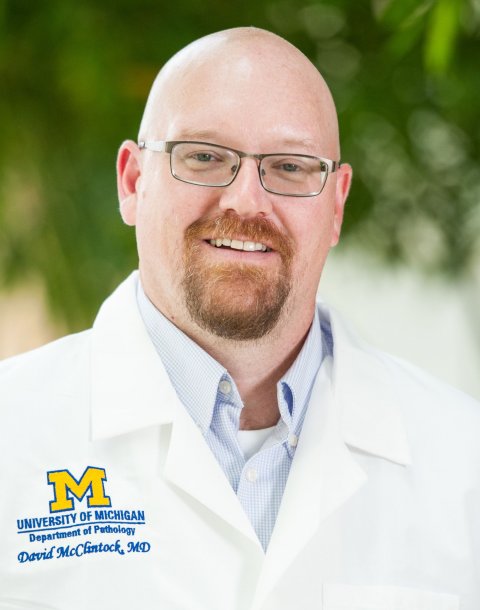 'To take advantage of any of the current and future artificial intelligence/machine-learning algorithms available for anatomical pathology, you need to have your slides digital. Literally, if you are not performing whole slide imaging, then you won't be doing an AI,' McClintock explained, speaking with Healthcare in Europe ahead of the conference. While his presentation 'If you don't scan yer slides, you can't have any AI!' acknowledges that interest in AI in pathology has grown, implementation of AI's enabling technology is slow, with few pathology practices adopting a completely digital workflow.
McClintock, Associate Chief Medical Information Officer and Director of Digital Pathology at the Michigian University, said, barriers against adoption of digital pathology remain, including the upfront capital costs of whole slide imaging (WSI) devices, continued incremental operational costs of storage, and image management system licensing. He added that WSI systems have been slow to obtain regulatory clearance in Europe and the USA: 'WSI and image management system vendors are only recently adopting the Dicom medical imaging standard, making inter-operability between different scanners and software much more feasible. 'Finally, anatomical pathology (AP) workflows are practically a century old or more – digital pathology, especially combined with AI, represents a massive change in how pathologists view, assess, and interpret slides. In combination, these are fairly daunting issues to overcome to implement digital pathology, before you begin to talk about adding in AI.'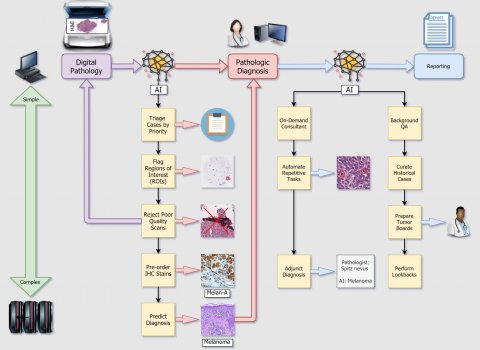 To address this, pathology departments should define a primary business/use case for wanting to adopt digital pathology and document workflows to understand what resources will be required when making the transition. Key questions include understanding the case/slide volume, how these slides will be separated out and scanned in the histology lab, who will do the scanning, and what displays and workstations will be used for digital sign-out. Yet, McClintock maintains there are clear benefits for pathology going digital. 'It opens up a plethora of technological innovations for anatomical pathology that would be difficult to implement in our current analogue/glass/microscope world. Once slides and cases are digital, you can aggregate clinical data and apply machine learning algorithms to your AP workflows.'
Having slides digital also enables easier second opinion consultation, access to subspecialty pathology experts, and telepathology. However, there are also pitfalls, including reliance on AI, not having algorithms for all diagnoses, and variable and inadequate access to AI because not all practices can implement it.
McClintock will also explore how the digital pathology adoption argument in the AI-driven world needs to be reframed. 'The digital pathology argument used to be mainly based on internal laboratory or lab system improvements,' he said. 'With AI, the argument for digital pathology becomes more imperative – you can't do AI on glass slides and once AI becomes standard of care for pathology, then digital pathology will become just another set of instrumentation a lab must implement to meet regulatory and patient care needs.'
Profile:
Dr David McClintock is Associate Chief Medical Information Officer (ACMIO), Director of Digital Pathology; Associate Director, Pathology Informatics; and Associate Professor (Pathology) at the University of Michigan. His research interests include digital pathology workflow, implementation of digital pathology and AI in pathology and the clinical laboratories, and regulatory aspects of digital pathology.