Medica
Wireless, Handheld Ultrasound For iOS and Android Debuts
Clarius Mobile Health, a digital healthcare company, is showcasing handheld ultrasound scanners with a mobile application for iOS and Android smart devices at Medica 2016, Hall 10, A25.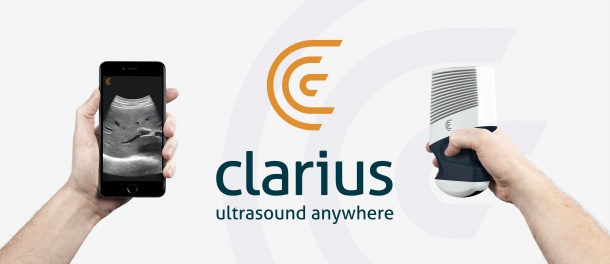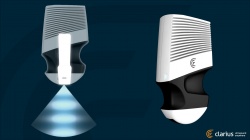 "We're excited to demonstrate a new ultrasound scanner that is small enough to carry around in your pocket and that also produces great images," said Laurent Pelissier, Chairman and CEO of Clarius Mobile Health. "We have created an affordable product that will enable more clinicians to use ultrasound anywhere to improve patient care. It's as easy to use as a mobile phone camera."
Wireless and compatible with most iOS and Android smartphones and tablets available today, Clarius ultrasound scanners are intended for physicians to use for quick scans at the bedside. The Clarius C3 multipurpose ultrasound scanner is designed to image the lungs and abdomen; it incorporates a virtual phased array for quick scans of the heart. The Clarius L7 is ideal for guiding procedures and imaging superficial structures.
Compact ultrasound systems for use at the bedside have become the norm in most hospitals and many private clinics. But price has been a barrier for more widespread adoption. Pending regulatory clearance from the CE, FDA and Health Canada, Clarius Mobile Health will offer several mobile scanners for the price of a single traditional compact system.
ABOUT CLARIUS
Founded by ultrasound innovators, Clarius Mobile Health aims to make ultrasound available to all clinicians. Our affordable handheld ultrasound scanners offer clinicians the freedom to use ultrasound anywhere they need it. Clarius is ISO certified and has filed for regulatory clearance in various regions.

Source: CLARIUS