Widescreen in the operating theatre
State-of-the-art operating theatres are shifting from X-rays to the display of images on monitors. The variety of different picture sources is also increasing, ranging from boom and endoscopy cameras to C-arms or PACS (Picture Archiving and Communication) systems. Thus the trend is to use an image management system to display the various surgical images on just one monitor.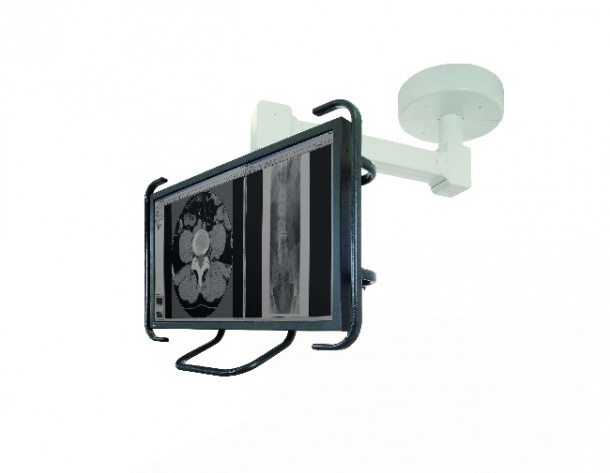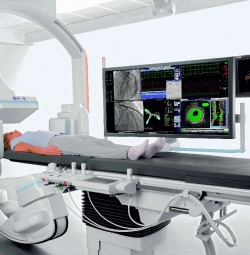 The new RadiForce surgical monitor series, made by EIZO, is specially designed to integrate a variety of video inputs. Within the monitors, the configurable gamma function ensures optimal display of images from various applications. The Picture-in-Picture and Picture-and-Picture functions even make it possible to display several picture sources on one monitor simultaneously, and the video output on the EIZO monitors can transfer the picture signal to other monitors in the operating theatre. The signal can also be transmitted to an archival system: either into the PACS database as a compressed video via a video grabber, or directly to a DVD recorder.
In cooperation with Ondal Industrietechnik GmbH, EIZO provides prewired carrying systems (Monitor Carrying Systems), precisely attuned to EIZO's monitors and image management systems. Prior to delivery, the carrying systems are connected to the monitor components to simplify subsequent fittings significantly. EIZO monitors can then be interchanged in the monitor carrying system simply by plug-and-play, and no longer have to be extensively wired up on site.
The RadiForce LS560W is a large 56-inch widescreen monitor with a resolution of 3840 × 2160 pixels -- the equivalent of four full HD televisions or six conventional medical monitors. This new colour monitor can easily replace conventional greyscale monitors thanks to its 1200:1 contrast ratio, brightness of 450 cd/m² and 176° horizontal and vertical viewing angles. The ISS system (Internal Stability System) automatically stabilises the brightness over the monitor's entire lifetime, and a correction feature ensures uniform brightness across the whole screen. The monitor can be tailored quickly and effortlessly to different applications using its five integrated and calibrated look-up tables. Together with EIZO's Large Monitor Manager (LMM56800) different video sources can be flexibly arranged and displayed on the large display screen.
Accessories, such as the Transmission DVI Link (TDL3600), allow picture data to be transferred in digital image quality from any video source to any monitor in the operating theatre. If a signal needs to be routed along the ceiling to the ceiling suspension, or from an external room to the operating theatre, it is even possible to bridge this digital transmission path as far away as 36 metres without degradation.
The monitors are available with a waterproof glass panel protector for safe and clean integration in the theatre. In addition, their clean lines and smooth surfaces enable easy cleaning and disinfection and, of course, they are all resistant to medical cleaning and disinfection agents.
EIZO surgical monitors meet the EN 60601 medical safety standard, with the ability to connect an additional ground cable, making it possible to install the monitors in patient environments.
The picture quality of all EIZO monitors used for radiology and in operating theatres can be monitored and, if necessary, corrected for DICOM or CIE using calibration and quality assurance software developed by the company.
More on the subject:
More on companies: