News • Light microscopy
When science becomes art – Olympus Image of the Year award
Olympus is celebrating art in science with a competition to find the best light microscopy images taken in the EMEA region this year.
For the chance to win a microscope, applicants can simply submit their best life science light microscopy images taken with Olympus equipment to the campaign Website.
Olympus' Image of the Year European Life Science Light Microscopy Award recognizes the very best in life science imaging. By uploading images on www.olympus.eu/imageoftheyear, participants can win an SZ51 zoom stereo microscope, a CX23 brightfield biological microscope or a Pen E-PL8 interchangeable lens camera.
The competition will run from July to the end of October 2017. A jury, consisting of representatives from science and the arts, will be judging the images. All entries will be evaluated based on artistic and visual aspects, scientific impact, and microscope proficiency.
"This competition gives researchers the opportunity to show the more artistic side of their work," says Wolfgang Hempell, jury member and section manager Imaging and Microscopy at Olympus Europa. "By organizing the Image of the Year award we want to show that microscopy is more than just gathering data – there's a real art to it."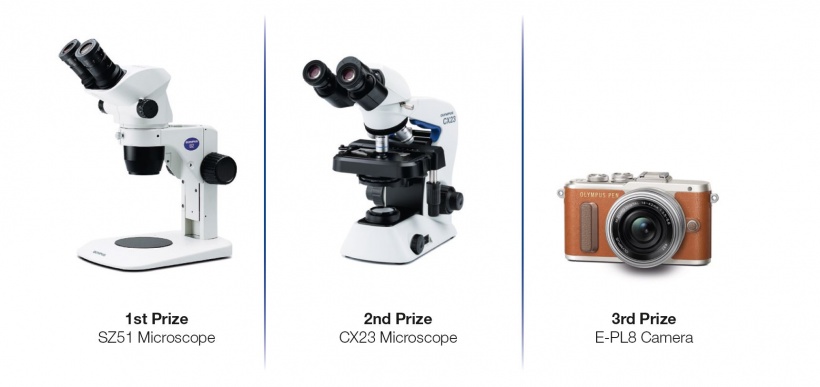 Olympus
Participants may upload between one and three microscopy images that have been taken with Olympus equipment by using the form on the Image of the Year website. Images, accompanied by an explanation of what can be seen and the equipment used, can be uploaded until 31 October 2017. The winners will be selected and announced in November 2017.
More information on the image of the year competition including background information on the jury members and the full terms and conditions can be found on the website www.olympus.eu/imageoftheyear.
Source: Olympus
More on the subject:
More on companies: