mhealth
Wearable technology can improve cancer treatment
Researchers at the University of Southern California will demonstrate how using wearable technology and smartphones can improve cancer treatment at a White House event.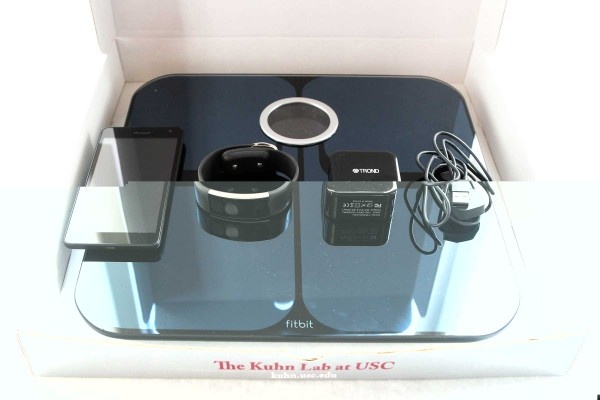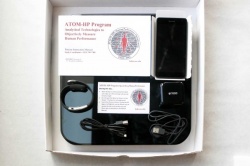 "South by South Lawn: A White House Festival of Ideas, Art and Action" (SXSL) is a gathering inspired by South by Southwest, the annual gathering of film, interactive media and conferences in Texas. It brings together creators, innovators and organizers who work to improve the lives of their fellow Americans and people around the world.
The USC project will be one of the participants in the Cancer Moonshot exhibit championed by Vice President Joe Biden. Researchers aim to provide doctors with real-time patient data from wearable technology and patient-reported experiences so that physicians can base their treatment decisions on objective measures rather than just subjective and episodic observations. The project is called Analytical Technologies to Objectively Measure Human Performance (ATOM-HP).
Jorge Nieva, ATOM-HP's co-lead researcher and an associate professor of clinical medicine at the Keck School of Medicine of USC, said this approach will create a safety net for patients who have the hardest time with cancer treatments.
"Using technology to observe the experiences of our cancer patients while they are at home humanizes the impact of the therapy by making it visible in analytic form to the doctor," Nieva said. "At a glance, we can see the days spent in bed, the impact of treatment on lifestyle and, in some cases, see those moments when we wish we had intervened before things got worse."
Current cancer treatment is based on episodic encounters. Even during chemotherapy, patients generally see their physician for maybe eight to 10 minutes every three weeks, said Peter Kuhn, ATOM-HP's co-lead researcher and a professor of medicine, biomedical engineering, and aerospace and mechanical engineering at the USC Dornsife College of Letters, Arts and Sciences.
"The more than 30,000 minutes between visits are a missed opportunity," Kuhn said. "Technology can be leveraged to fill this gap and provide a comprehensive picture. The collected data can lead to better treatment decisions, better survival rates, and better understanding between physician and patient."
ATOM-HP is a convergent science initiative bringing together collaborators from the USC Norris Comprehensive Cancer Center, the Keck School of Medicine, the USC Viterbi School of Engineering, USC Dornsife and the USC Jimmy Iovine and Andre Young Academy.
"As a university, we are making headway on multiple fronts to address the cancer crisis," USC Provost Michael Quick said. "We have faculty, researchers and students across disciplines who are working collaboratively to fast track the detection of cancer and, ultimately, to find a cure for this disease. We strongly support this type of convergent science at USC, and we know we will have an impact on this widespread and devastating disease."
The real-time data ATOM-HP provides likely will fast-track cancer research. "One of the great barriers to solving the complicated cancer puzzle is a lack of timely information," Kuhn said. "Analyses of cancer data usually become available years after the information was first collected. Having access to real-time data will be invaluable for scientists."
Source: University of Southern California