Sponsored • Product of the month
VeinViewer® - Innovation in visualization
The VeinViewer® uses harmless near-infrared (NIR) light which is directed towards the patient's skin. Haemoglobin in the blood absorbs the NIR and the surrounding tissue reflects it back to the VeinViewer® device, where the data is processed into an image, colour is added and the image sent back to the skin to provide a real time visualization of the blood vessels and patterns up to 10mm below the skin.
HD technology with digital full field help provide the clinician with clear, sharp imaging to support routine healthcare work when vein conditions are poor.
VeinViewer® Flex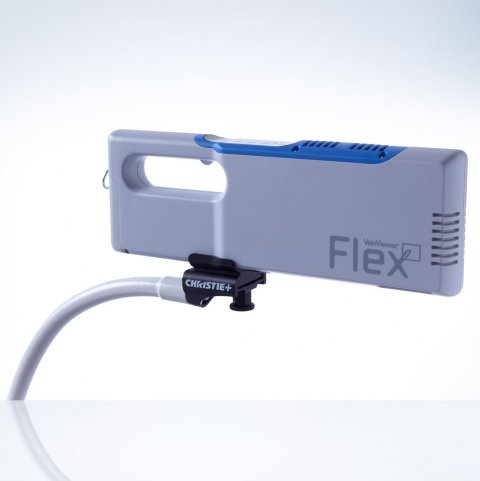 Hand-carried device for use in emergency situations or can be made static by using the flexible arm provided for use anywhere, especially if space is limited.
Compact design can be hand held or mounted for hands-free use with S-Mount system
VeinViewer® quality and durability with maximum mobility
Battery or AC powered
Fast-swap battery provides up to 2 hours continuous run time (4 hours with provided additional battery)
VeinViewer® Vision2
A mobile imaging unit with an arm reaching up to 1.35 metres, attached to a trolley for easy transportation between beds or phlebotomy chairs.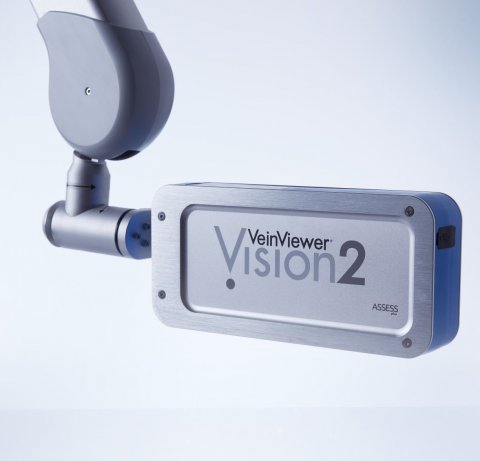 The VeinViewer® Vision2 head unit is easily maneuvered with only one hand; providing for rapid, handsfree Eyes On Patient (EOP) set up.
Powered by AC or Fast Swap Battery. Up to 2 hours continuous battery life and can be used while charging. Batteries are compatible with both Vision2 and Flex.
Flexible wrist joint allows the Vision2 head to move 360˚ for easy focusing no matter the patient position.
MaxReach capabilities of Vision2's articulating tension arm allow for head-to-toe patient assessment.
Ultra-low profile base allows for fast, effortless maneuverability and placement while maintaining efficient procedures.
IV supply basket for easy access to venipuncture supplies.
The advantage is clear
Improved 1st Stick Success
Improved vein preservation
Timely therapy delivery
Reduce throughput time
Improved Patient Satisfaction
Reduced patient anxiety, stress, pain
Improved puncture site selection
Improved Safety
Preserves vein options, especially in chronic conditions
Potentially reduce the risk of phlebitis complications or extravasation
Aids PIV site selection
Enables catheter monitoring
For further information on our products, please visit www.gbo.com.