USA: The new Ann & Robert H Lurie Children's Hospital of Chicago
In 2012, Chicago's Children's Memorial Hospital will be in transition, with a change of name as well as location, when its top class technology, physicians, scientists, staff and patients transfer to a new state-of-the-art complex three miles away.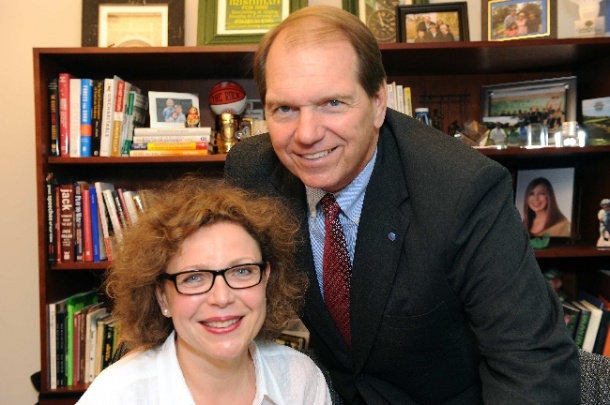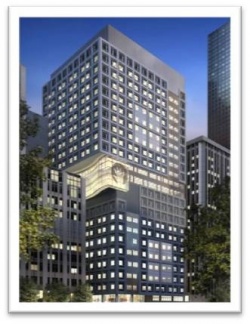 Here, Thomas J Sullivan, President of the Children's Memorial Foundation, and Dr Martina Klein, Director of Social Marketing, Fundraising and Communications for Vestische Caritas-Kliniken GmbH, Germany, present the background of this impressive project which, they also describe as incorporating 'the unique capacity to adapt to the inevitable changes that will occur in the decades to come'.
Chicago's leading provider of paediatric specialty care, with more than 146,000 individual children treated in 2010, is undertaking an extremely ambitious initiative, the construction of a totally new hospital facility in downtown Chicago. The 127-year-old distinguished Children's Memorial Hospital will relocate some three+ miles and become the new Ann & Robert H Lurie Children's Hospital of Chicago.
Opening in June next year, the 23 storey, 1.25 million sq. ft. Lurie Children's will be in the heart of Northwestern University's academic medical centre, barely two blocks from Chicago's 'magnificent mile', and will house not only its extensive clinical services, but also medical education programme and aspects of its varied research endeavours. Named in honour of Chicago philanthropist Ann Lurie, who made a transformational gift of $100 million to make the new hospital a reality, and her late husband, the $1 billion project was around 80% complete in May this year. It is being funded by a combination of private philanthropy ($425 million) bonded debt ($200 million), sale of the existing campus ($75 million), sale of a proprietary home health business originated by Children's more than 15 years ago ($100 million), federal and state governmental support ($50 million), along with retained earnings and investment returns.
The financial equation to underwrite Lurie Children's requires a minimum of $425 million in brick and mortar philanthropy, the largest priority of a $600 million comprehensive philanthropy campaign (Heroes for Life), one of the most ambitious fund raising initiatives ever undertaken in the Chicago environs. It requires the generosity of many people who care about
kids and who have both the inclination and financial means to support this landmark undertaking.
To create world class excellence in paediatric medicine and science takes a bold vision, meticulous planning and extraordinary resources, not to mention inspired leadership from people who appreciate that challenges really are opportunities in disguise. The planning and execution of Lurie Children's has involved extensive teamwork, with more than 500 physicians, nurses and staff, volunteers, parents and even young patients evaluating virtually every aspect of the project. From the complexity of medical technology to be installed, to the design of the critical care units, to the configuration of patient rooms and their furnishings, to the colours and animal photos on walls numerous opinions and suggestions were sought and considered before decisions were made.
What does the transformation from today's Children's Memorial Hospital to Lurie Children's mean to those it is being designed to serve? For the patients and their families – whether they are few-days-old infants, teenagers or young adults, being treated for cancer, cardiac anomalies, neurological disorders and numerous other maladies – it means access to leading-edge paediatric medicine and science. The new downtown hospital will be significantly larger than its current 700,000 sq. ft facility located in the Lincoln Park neighbourhood, some three miles north from
Chicago's Loop.
It will open with 288 private patient rooms, resulting in a 30% increase in in-patient capacity. Also inherent in the Lurie Children's project is the long-term option, if dictated by growing volumes, to relocate out-patient clinics and faculty offices to an adjacent building, which would ultimately allow for expansion to 343 in-patient beds.
And finally… 9 June 2012
The hospital's transition team is working with state regulators and local officials to ensure that, on this 'opening' day, Lurie Children's will be licensed to operate both the old and new hospitals, until the patients transfer is complete. The project will involve 10 ambulances travelling every hour to transport around 200 youngsters the three-mile distance from old to new – a potentially 16-hour final task before this already renowned hospital begins its promising future.