Article • Surgery
Transplants – a much neglected topic
A small report in the press prompted examination of a much neglected topic. The report read 'Heart Centre at University Hospital no longer carries out transplants', and referred to the University Hospital Frankfurt, one of the 22 Heart Centres that perform these transplantations.
Report: Walter Depner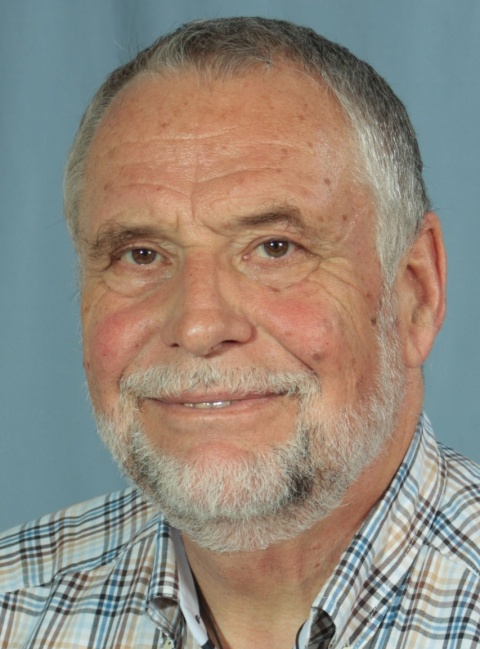 So what happened? Only four transplants were carried out there between 2010 and 2013, and in 2014 and 2015 only two to three were performed per year. Why? The same report also mentioned that around thirty patients per year wait for donor hearts at this hospital. Donor hearts continue to be in short supply, and organ donation is the problem.
There have bee n no improvements in that situation, not only in Frankfurt, or all of Germany, but also across Europe and globally. The ratio between those who received donor hearts and those waiting for donor hearts is increasingly unfavourable. Figures from Switzerland show an 'average' European example: When 33 people received donor hearts in 2005 not even double that number. i.e. 63, were waiting for donor hearts at the time. Ten years later, in 2015, the number of transplants 'only' increased to 40, whilst the number of patients on the waitlist increased to 134.
In Germany, says Professor F W Mohr, president of the German Society for Thoracic and Cardiovascular Surgery, more than 1,000 patients are currently waiting for donor hearts. However, only 320 hearts were actually transplanted. 'The average patient has very little chance of receiving a donor heart. The organs donated are only allocated to particularly urgent cases,' Mohr explains. At the beginning of the 1990s still more than 420 heart transplants a year were carried out.
The allocation of donor hearts in eight European countries (Germany, Belgium, Netherlands, Luxembourg, Austria, Slovenia, Hungary and Croatia) is coordinated by Eurotransplant based in Leiden, Netherlands. The allocation is based on medical criteria, with no consideration given to national or any other criteria. Eurotransplant works with a catchment area of 135 million people across Europe. There are similar organisations in Scandinavia, covering about 25 million people, or for Eastern Europe, along with the internationally active Society for Heart and Lung Transplantation based in Addison (Texas, USA).
A look at international figures and developments helps to better understand the situation. As is known, the first ever heart transplantation was carried out by Professor Christiaan Barnard and a 31-strong team in South Africa in 1967. The number of operations increased to 100 transplants (worldwide) in 1980 and to 4003 in 1990, with reported figures of 4203 in 1992, 4364 in 1993, 4429 in 1994 and 4396 in 1995. According to the Society for Heart and Lung Transplantation, a total of 80,106 heart transplantations were carried out in 300 officially designated centres between 1967 and 2007.
From the mid-1990s the numbers decreased continuously to around 3,000 per year. Significantly better and more effective prophylaxis and major advances in treatment, along with the lack of donor organs, are considered the reasons for this decline.
In January 2016 more than 10,000 patients were waiting for donor hearts across the eight European countries coordinated by Eurotransplant. If it had not been for advances in treatment the number of those waiting for donor hearts would be much higher still, say the specialist medical societies.
However, documenting advantages and disadvantages with statistics does not do justice to the topic of heart transplantations. The history of heart transplants is also one of particular success. As is known, the first person to receive a donor heart, transplanted by Prof. Christiaan Barnard in 1967, 'only' survived the operation for 18 days. In those days the prospects of a 'longer' life after the operation were also generally not particularly rosy.
However, over the course of the years and decades not only the surgical procedures and the expertise and routines improved but also the direct care and aftercare for patients.
One of the main problems was, and remains, rejection of the donor organ. Not least through the discovery and development of the immune suppressor Cyclosporine has it been possible to achieve major success in this field. This ring-shaped, small protein which consists of 11 amino acids was discovered by the Swiss biologist Hans Peter Frey in 1969 and was publicised in the 1970s. It then led to the development of other, very effective drugs.
It is assumed that the current, five-year survival rate is around seventy-five percent and the ten-year survival rate is still at around fifty-five percent. To conclude, there are three things we can hope for: Firstly, that the number of those requiring donor hearts will continue to fall due to improved medical knowledge and prophylaxis, along with healthier lifestyles in large parts of the population.
Secondly, that the number of organ donors increases rather than decreases, and lastly that the survival rate continues to increase closer towards the 100% mark through more experience, knowledge, routine and capabilities of the surgeons, along with advances in technology and aftercare.