Touch screens solutions keep medical centre queues moving
Medical centres have never been busier, which is why more and more are installing touch screens that allow patients to check themselves in, then alert them when the doctor is ready. At KIOSK Europe, the fair for self-service terminals, technologies and solution, May 8-10 in Essen, Germany, exhibitors like Innovations in Technology in cooperation with 3M Touch Systems will introduce their new system.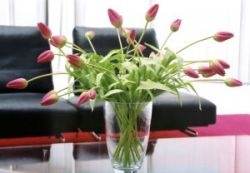 Coping with queues
Time is precious for doctors in medical health centres. In the UK, a typical consultation is scheduled to take just ten minutes, so waiting rooms serving a typical five doctors will see 30 patients every hour. Time is precious; not least for the receptionist, who also has to make appointments and deal with enquiries over the phone, amongst a host of other administrative duties. Often, patients can queue for several minutes just to let the doctor know they have arrived.
What is more, doctors may have several hundred patients on their books – perhaps thousands in inner-city practices. It is unlikely the doctor or receptionist will know the patient personally. Yet they rely on accurate identity information to ensure the right records go with the patient to the consultation.
Identifying someone unambiguously requires three separate items of personal information - usually date of birth, address, and first and last name. Many people are nervous about giving this information out in front a queue of strangers. Couple that with the communication difficulties involved with catchments that include many ethnic groups, and there is added potential for identity confusion. An increasingly popular solution is to provide patients with a self check-in facility via touch screens in the waiting room.
A complete self check-in solution
Based in Leeds in the North of England, Innovations in Technology Ltd offers surgeries a complete package for check-in, from initial enquiry to installation. It links to software such as Systm One – one of the most widely deployed patient records systems throughout the UK National Health Service. The software's inbuilt patient check-in module is deployed straight into the touch screen monitor.
As they arrive in the surgery, patients answer a series of simple questions to verify their identity. They are then assigned a colour code corresponding to the doctor with whom the appointment has been made. When the doctor is ready to see the patient, the screen flashes that colour, alerting the patient to make their way to the doctor's consultation room. This process eliminates the privacy issues of public address announcements, as well as overcoming language barriers.
The application is a demanding one for the monitor. Screens get a great deal of wear, and have to display a bright, clear image that is easy to read, even by visually impaired patients. Innovations in Technology has adopted as standard MicroTouch ClearTek II Capacitive Touch Screen technology from 3M Touch Systems to provide the best combination of benefits.