Image source: Shutterstock/Nadya C
Article • IoT in the clinical environment
The smart hospital: A place with ears and eyes
Andrew Gostine, MD, and CEO of Artisight, talked at the recent NVIDIA's GPU Technology Conference (GTC) about Artisight's platform that allows hospitals to deliver improved organisational and financial performance by deploying an Internet of Things (IoT) sensor network to collect data and using artificial intelligence (AI) to analyse the gathered information in a way that is compliant with the Health Insurance Portability and Accountability Act (HIPAA).
Report: Cornelia Wels-Maug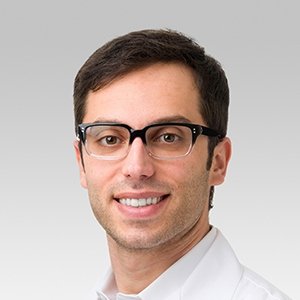 One of the malaises of healthcare, explains Gostine, MD and CEO of Artisight, is that it is the only major industry in the US economy which continuous to be less productive every year. In his view, the concept of a smart hospital could reverse this trend, because it leads to automation, which results in tangibly lower operating costs for the hospital system.
What does "smart" mean in this context? "A hospital is smart in the same way humans are smart", explains Gostine. This smartness or intelligence is characterised as the capability to gather, interpret, and respond to information. And this is exactly what Gostine proposes a smart hospital building itself should be doing, namely collecting data passively via computer vision, voice recognition, Bluetooth sensors and radio-frequency identification (RFID). Then these sensor streams are fed into a multitude of applications to optimise workflows and resolve clinical problems. At the core lies the understanding that the use of AI-enabled technologies drives automation and is essential for cutting healthcare costs, increasing access to care, and improving working conditions for medical staff. "It needs sensors to collect information, a brain or GPU to process data and some way of effecting some type of response to the data that we collect and process – essentially giving hospitals eyes and ears and proper reception to determine where assets or other Bluetooth-tagged items are throughout the hospital," recaps Gostine.
To "smarten" hospitals Gostine suggests adopting the below four-step approach:
Generate an IoT sensor stream: Deploying an array of sensors like cameras, microphones, or other types of real-time locating systems (RTLS) to collect data.
Algorithmic analysis of sensor stream: Use of algorithms to analyse those sensor streams to extract bits of structured information from the unstructured data stream.
Automate response to AI analysis.
Analytics for refinement and optimisation: Analyse the performance of algorithms and responses that were triggered by the algorithms to ensure optimal improvements in the selected business process are achieved.
Recommended article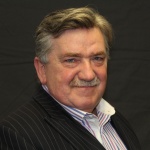 Article • Hospital tracking system
Digital bed management systems being trialled in NHS hospitals to improve patient flow are showing early signs of success. Innovations such as patient tracking and real-time location of equipment and staff to help make hospital stays more efficient are being tested at 10 sites. Project leader Bernard Quinn is particularly optimistic about technology that monitors bed availability and patient flow.
However, to capture data passively and process it on servers behind a hospital's firewall it is fundamental to deploy an enterprise grade hardware infrastructure with high availability, passive failover, and disaster recovery. Only with this in place, is it possible to analyse unstructured data streams and to extract bits of structured information that then can be used to populate different applications targeted to specific hospital problems.
One such use case include the optimisation of the operating room (OR) along diverse criteria such as staffing, time, instrument utilisation or documentation. By capturing and analysing data points like surgeon in/out of OR time, patient in/out of OR time, and the location of equipment areas of productivity gains can be identified with the help of metrics such as under-and-over utilized OR time or overtime hours. Gostine explains: "We install cameras in the ceiling of each OR and stream video back on a WLAN to the hospitals' data centres, allowing videos to stay behind their firewall to provide the highest level of security possible. When cameras see an event, e. g. a patient entering the OR, we capture and document the event in the electronic medical record and send notifications to the staff responsible for this patient to let them know they are needed to meet the patient in the OR. All of this data is used to prepare analytics reports."
However, in accordance with the HIPPA mandated requirements, the privacy of the patient and staff captured on video footage is protected: "Everyone's privacy is guarded by putting a black box over everyone's faces and heads and a black box over the entire patient", Gostine points out.
Because we know the arrival pattern to the clinic, the clinic schedule and how long patients sit at the various registration desks, we are able to very accurately predict waiting times

Andrew Gostine
Another example is a tool for improving clinical coordination to drive process improvements such as shortening waiting times and ultimately improving patients' and staffs' experiences. By passively capturing important clinical workflow events like patient registration, patient lab draws or patient/clinician arrival/exit in clinic rooms granular insights into process can be derived. "Because we know the arrival pattern to the clinic, the clinic schedule and how long patients sit at the various registration desks, we are able to very accurately predict waiting times. Patients complain not when they wait for a long time, but when they were not expecting to wait for a long time. By setting this expectation when patients get to the hospital we are either able to meet or exceed their expectation and can improve patient satisfaction", finds Gostine.
Artisight's solution has been in use in several US hospitals and has led to several tangible improvements in many areas of the hospital. These include a 5% increase in procedure volume in the operating room; a four-fold reduction in supply variations for select procedures; a 78% decline in falls in patients monitored; a 66% drop in workplace violence from disruptive patients in emergency rooms; a 4-hour decrease in stroke evaluation for patients in the step-down ICU; a 0.4% reduction in the average length of stay due to a 93% improved visibility into the patient workflow around patient discharge; a 90% drop in patients' complaints due to parking lot optimisation and a 93% top rating for patient satisfaction with clinic coordination.
In Europe, the passive monitoring of patients is likely to be met with much scepticism around data privacy although shorter waiting times would surely be appreciated.