Article • Hospital tracking system
Embracing technology to improve patient flow
Digital bed management systems being trialled in NHS hospitals to improve patient flow are showing early signs of success.
Report: Mark Nicholls
Innovations such as patient tracking and real-time location of equipment and staff to help make hospital stays more efficient are being tested at 10 sites. Bernard Quinn, Director of Improvement Programmes for NHS Improvement, is leading the project and is particularly optimistic about technology that monitors bed availability and patient flow. He told European Hospital: "Every winter, to meet added pressures in the NHS, an additional 3-5,000 beds go into the system but we do not often look at the 100,000 beds that are already there in terms of how effectively we are using them."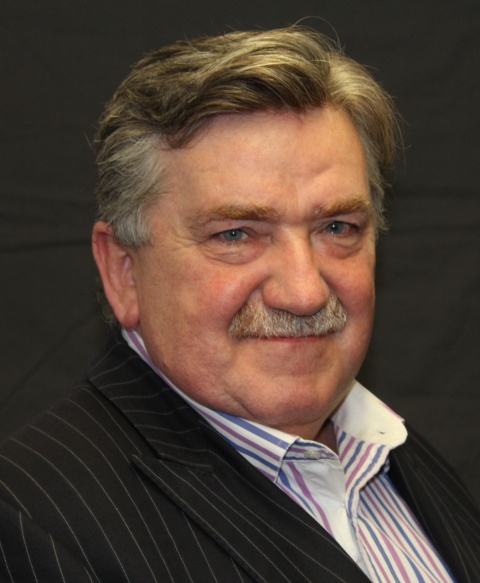 The UK has half the hospital beds it had in 1987 but sub-optimal flow still sees 95% occupancy rates. The global trend is for fewer hospital beds with latest data showing that of the 32 OECD countries, 90% are reducing bed numbers. The United States, Denmark and Sweden appear to be making better use of their beds via flow systems and that has inspired the NHS – which treats 351,000 patients a day – to focus on making improvements. Mr Quinn notes: "Since the 1970s, industries such as car manufacturing have shifted from labour-intensive to computerised systems but over that same period our way of managing flow has not changed." Convinced that digital flow tools will improve the efficiency of patient movement in hospitals, he said the NHS is now seriously looking at a range of systems from various manufacturers to assess what is needed for the NHS.
Some are bed management systems focussing on flow from emergency departments to wards, while others also take in theatres, radiology and pharmacy. And as there is a goal of closer cohesion between health and social care in the UK, the NHS is eying systems that bridge the gap between hospital and the community and nursing home environment, a step that may positively impact down on the issue of delayed discharges with patients blocking beds before being moved to the next step of their care.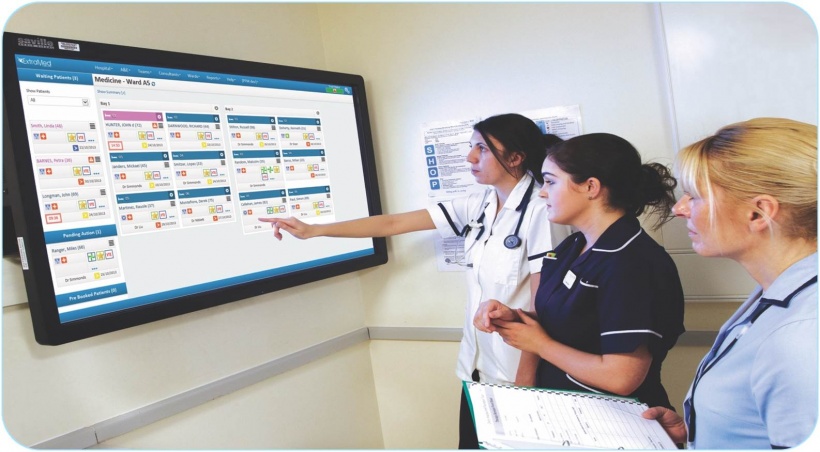 Reducing the "dead bed" time
With the cascade of intelligence that comes out of that, you have a better chance of getting the right person into the right bed first time

Bernard Quinn
Digital bed flow systems map a patient pathway throughout the hospital with various key stages highlighted. It cuts out numerous phone calls and means key personnel can access it via real-time wall boards in A&E, on wards and in physiotherapy, pharmacy and theatres to track where a patient is and what is needed to deliver their stage of care on the pathway. "If you couple it to a centralised admission/discharge function with a control room you can coordinate placement of patients with the available beds across a whole hospital and a group of hospitals," continued Mr Quinn. "With the cascade of intelligence that comes out of that, you have a better chance of getting the right person into the right bed first time and are able to reduce delays in the care process that can occur when manually co-ordinating care from multiple departments."
Benefits being cited by manufacturers include reduced A&E times and length of stay, better matching of staff skills to patients, and reducing the "dead bed" time when one patient has left the bed before another occupies it. In some NHS hospitals that can be up to six hours but the Countess of Chester Hospital in north-west England says the Real-time Time Locating System (RTLS) it is trialling has cut that from four to two-and-a-half hours, while the Luton and Dunstable Hospital - often the best performing in the UK for A&E wait time targets - says it would be impossible to hit those targets without the digital flow system.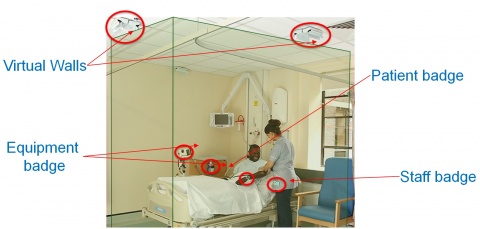 The Royal Wolverhampton Hospital – the first to trial the more expensive RTLS – reduced A&E breaches and also did not need to open additional wards this winter. RTLS sees tags on patients, equipment such as pumps and pressure mattresses, as well as in staff badges. "It helps match patients to the skill set of staff, but also means staff not chasing after pressure mattress and pumps because they have a system that can tell in real time exactly where something is because they are asset tracked."
While the centralised admissions and discharge element – with a main control room - may remove some of the autonomy wards might have to decide who comes into their ward or not, it does see nurses released from logistics and cleaning to focus on core nursing and patient care. Mr Quinn, who is keen to hear from other European hospitals that have used digital flow systems, said "Along with Department of Health, NHS England and NHS Digital, we are jointly looking at what approach we might take from these systems, what the options are that make it affordable for the NHS and whether a national specification might be a route to go down. At the moment there are different systems in different hospital and we have not yet settled on the best specification."
While academic research in the field is limited, the NHS is working to produce qualitative data on the benefits of digital tracking. However, Mr Quinn believes a strong and clear message is emerging that the digital bed tracking approach is the direction NHS hospitals need to go in. "It is not a matter of if," he said, "it is a matter of when, and by engaging with this early I think we can define a specification which will allow flow across a wider hospital environment."
Profile:
Bernard Quinn is Director of Improvement Programmes for NHS Improvement and leads on improvement programmes across emergency departments, elective care, theatres and outpatients as well as the digital space working to improve flow in hospitals. Prior to that, he worked in the Government's Cabinet Office, has led on clinical commissioning and held a number of executive roles within the NHS.