Sponsored • A bed suitable for wash tunnels
The gentle patient lifter
Among products demonstrated at Medica 2017 will be those from Dewert-Okin GmbH, which manufactures and sells single and double drives, lifting columns, control keypads and control units, products that are used for bedding, seating, medical and office application.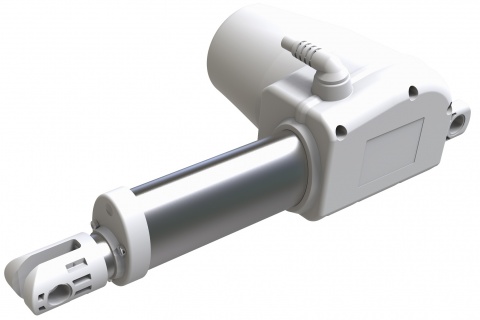 The firm's Megamat 12 extra-quiet single drive for hospitals and nursing beds features wash-tunnel resistance on request. 'With the new Accu-Control control unit, patient lifters can be gently moved even while under heavy loads. The newly designed BUS control unit ensures a significant streamlining of the planning and commissioning processes,' the firm reports.
'These innovations not only consistently expand our product portfolio, they also provide manufacturers of medical technology with real added value,' said Khalid Fariad, product manager at Dewert, referring to the Megamat 12 single drive. This delivers increased pressure and pulling forces while emitting less noise during operations, the firm adds. 'It features an integrated emergency release function and a washable option.' The system does not need to be removed from a bed before the bed is cleaned in a washing tunnel, which the company points out, saves significant time.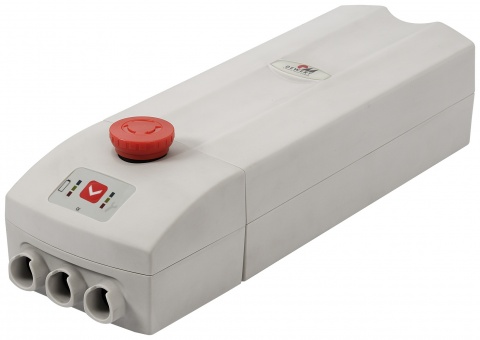 'The Accu-Control mobile control unit for patient lifters has soft-start and soft-stop functions that prevent abrupt movements, even when under heavy loads, thus enabling the patient's position to be changed comfortably,' the Dewert report continues.
'Control buttons are attached directly to the housing so that it is easier for nurses to operate the lifter. The unit is powered by rechargeable batteries and needs fewer charging cycles and more executable movements per charge. The new Dewert BUS control unit can automatically detect all connected peripherals such as drives, handsets or sensors. The entire system can then be commissioned quickly and easily.'
Additionally, this new control unit can be configured using software. 'So manufacturers can now independently define motion profiles and perform optimisation loops by themselves. It is also possible to adjust all controls without changing the hardware, since the buttons can be assigned to various functions without any physical change to the handset.'
Dewert is at Medica
Hall 14. Stand D34