The future of robotics
At yesterday's Meet the Expert session at the 25th Annual EAU Congress, Professor Jens Rassweiler, Chairman of the EAU Section of Uro-Technology, talked to journalists about the importance of robotics in future laparoscopic surgery.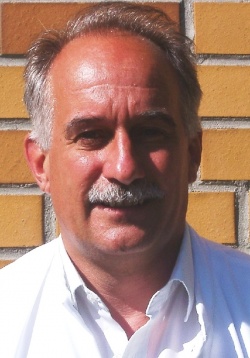 No new developments in EAU guidelines concerning robotic surgery are expected, since without a Phase 3 trial it is difficult to compare robotic laparoscopic prostatectomy to open prostatectomy. It is, however, included as an alternative in the guidelines.
"About 50% of our patients are currently undergoing robotic surgery and the number is increasing. It took me some time to get used to the 3D vision and the higher magnification", says Rassweiler
The lack of tactile feedback does not seem to be a problem; only if tissue needs to be pushed aside, but the vision helps. "There are new robots with tactile feedback, which are definitely improvements", according to Prof. Rassweiler.
Companies with new technologies tend to focus on the industry market in view of the patent issues in the medical market. This interferes with the development of new technologies. "Telesurgery can however not be patented so this will be solved in the end I am sure", says Prof. Rassweiler.
What does the future look like? Rassweiler: "The advanced future obviously includes robots. The question is which technologies will play a role. Any new technology starts expensive and becomes cheaper later on, and thus more accepted.
We should not forget the enormous development in LESS surgery at present. It can be a real competitor for the robot since it is less invasive.
The technology will also be improved, for example the vertebra technology offers vertebra segments, small joints that form the tube that goes inside. This reduces the friction while the doctor is working".
If ergonomics can be improved, laparoscopy will get a boost because it is easier to teach.
"It is remarkable, but Europe is in the forefront of the development of these new technologies", Rassweiler concluded.