Article • Senology
The core of patient satisfaction & workflow efficiency
Dr Massimo Calabrese, head of the Complex Operative Unit of Diagnostic Senology in Genoa's San Martino Hospital, examines aspects of stereotactic breast biopsy procedures and workflow and the need for improvements in certain areas of breast diagnostics.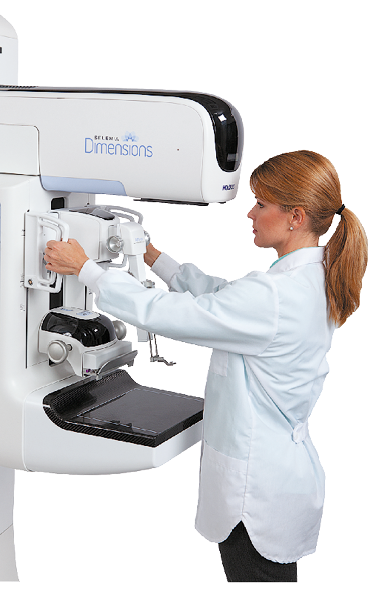 Healthcare administrators constantly seek investments to drive up revenue. When making such decisions, two primary aspects to consider include workflow efficiency and patient satisfaction. These important factors share a common thread that is equally necessary for decision makers to keep uppermost in mind: At the core of advancing any workflow scenario, and patient experience, comes a useful examination of communication.
This certainly holds true in radiology, particularly when it comes to the stereotactic breast biopsy procedure. As head of the Complex Operative Unit of Diagnostic Senology in San Martino Hospital, in Genoa, Italy, I have performed numerous breast biopsies, observing both the wonderful advancements in breast screening and biopsy technology, as well as areas where advancements can still be made. I do believe there is significant room for improvement when it comes to communication throughout the stereotactic breast biopsy process, and I have witnessed how this current gap ties directly to workflow efficiency and patient satisfaction.
Forms of communication
Communication comes in all forms throughout the breast biopsy procedure. Technologists and radiologists, and patients— and even the informatics systems— one way or another, all communicate with each other. This is especially true for the sample verification process during a biopsy. Once the suspicious breast tissue is extracted from the patient, the technologist must verify the appropriate samples were gathered on a tomo-synthesis unit, which is sometimes already in use by another colleague, who is simultaneously screening a patient for a regular mammogram exam appointment, in a different room.
As such, radiologists and technologists must constantly communicate with one another—taking turns, waiting and sharing equipment for their respective patients, which is time consuming. This can become particularly cumbersome if the initial breast biopsy samples are not verifiable, in which case the process of extracting, waiting and verifying repeats, until the acquired samples prove positive on the tomosynthesis unit.
With each repetition, the technologist travels back and forth between the biopsy procedure room and the area with the sample verification technology, which may interrupt the workflow of those who are using the equipment for breast screening patients. The additional time spent travelling to and from the verification technology can take an average of five to 10 minutes per biopsy, which accumulates throughout a day of procedures.
Furthermore, each time technologists must take the time to separate the tissue samples into smaller specimens for pathology to properly communicate results. The entire sample verification process—from beginning to end—can contribute to a significant delay in scheduling for radiologists. This may drive radiologists and technologists to be in more of a rush to catch up on their next patient, leaving less time to really connect, and communicate, with their current patient, creating a less personal patient experience and underwhelming patient satisfaction scores.
Open the lines of communication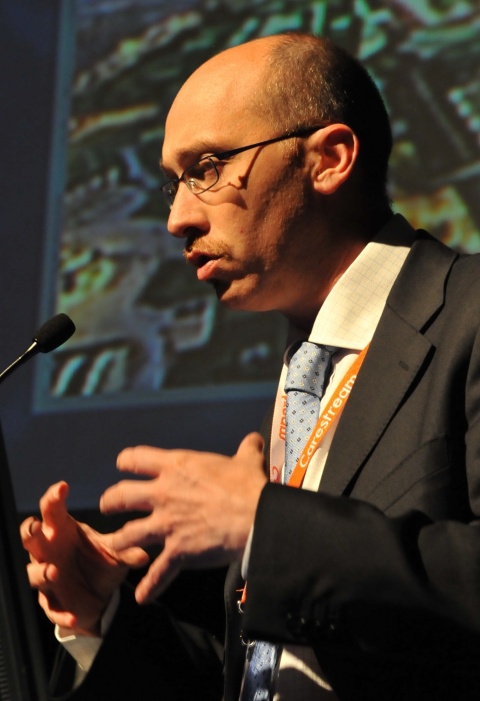 While breast imaging technology has come a long way, it is clear that the stereotactic breast biopsy procedure can still be improved, particularly when observing the overall communication issues throughout the process. As healthcare administrators search to make worthwhile investments for their companies that improve workflow efficiency and patient experience, they should consider their current states of communication: Does their equipment read and communicate information in an efficient way with other systems, or are extra steps involved? Does the radiologist have enough time to communicate with patients in detail, ensuring they feel as comfortable as possible and essentially to understand what they are experiencing along the way?
The answers to these questions are very telling and, in this case, demonstrate that even medical device manufacturers should be considering communication issues because they develop products to appeal to administrators who demand superior workflows and more satisfied patients. Once administrators are fully in tune with how their facility's components are communicating with one another, they will be able to make the right investment decisions to lead to prosperity.
Profile:
Dr Massimo Calabrese is the Chief of the Complex Operative Unit of Diagnostic Senology at San Martino Hospital in Genoa, Italy, a national institute for research and treatment of cancer (IRCCS). IRCSS A.O.U. San Martino is a reference site for a volume of two million people. Every year the institute receives 45,000 women and performs 500 tomography guided vacuum assisted breast biopsies (VABB), 800 ultrasound breast biopsies and 50 VABBs under RM.
More on the subject:
More on companies: