Article • Big data in the lab
The benefits of tackling acute kidney injury at the earliest opportunity
Steps taken by a New York health system to identify and tackle acute kidney injury (AKI) at an early stage are having a significant impact on improving intervention and patient outcomes.
Report: Mark Nicholls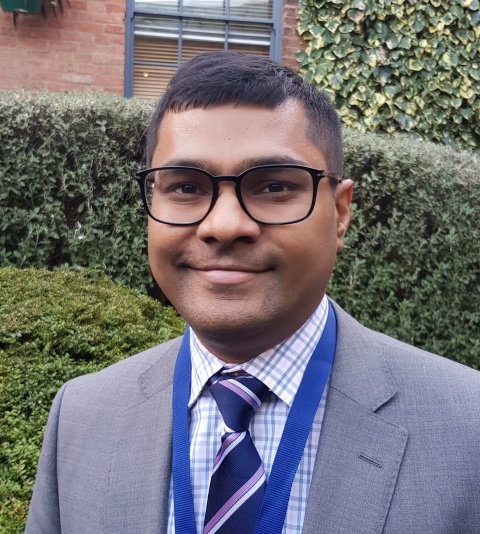 Key to the turnaround has lay in pathologists accessing big data from the laboratory, and working more closely with administrative personnel to identify early AKI and then responding to it more quickly. Speaking at the FiLM 2018 - Frontiers in Laboratory Medicine congress in Birmingham at the end of January, Dr Tarush Kothari outlined how that had not only allowed patients to be treated more promptly at the network of hospitals he works in across New York, but had also showed considerable cost savings and helped reduce excess hospital days related to AKI.
His presentation focussed on augmenting administrative data with laboratory data to improve quality of care and enable registry based clinical studies for AKI. In his presentation Dr Kothari, who is a Pathology Informaticist with Northwell Health Laboratories in the US, discussed the clinical and economic significance of a quicker response to AKI.
Progressing AKI increases hospital costs
If you are able to prevent or diagnose this condition at an earlier stage, then savings throughout the entire hospital system would be enormous

Tarush Kothari
Some 15-20% of all hospital patients have AKI – up to 30% in a critical care settings – yet many are treated by non-nephrologists. He added: "The economic significance is that amounts to 5% of total hospital costs, a figure that is conservative by today's standards. Also, it is increasingly recognised that AKI and Chronic Kidney Disease (CKD) are not separate conditions but more a spectrum of disorders." He said that mortality, length of stay, and costs worsen as AKI progresses from stage 1 to stage 3, with an increased likelihood of CKD and renal replacement therapy costs. Estimates put the total expenditure attributable to AKI in the United States at $10 billion a year.
Addressing delegates to the congress, organised by the Association for Clinical Biochemistry and Laboratory Medicine and the Dark Report, he highlighted a case study at the 250-bed Forest Hills Hospital in Queens, New York, where they found 3-4 cases a day of AKI leading to an excess stay in hospital of two days per case. "That was a $1m-a-year-problem for just one hospital site," he said, "so the idea is that if you are able to prevent or diagnose this condition at an earlier stage, then savings throughout the entire hospital system would be enormous."
A key issue is that AKI is often underdiagnosed and under-recognised, primarily through a lack of awareness among non-nephrologists and lack of effective Clinical Decision Support (CDS) tools leading to variable standards of care.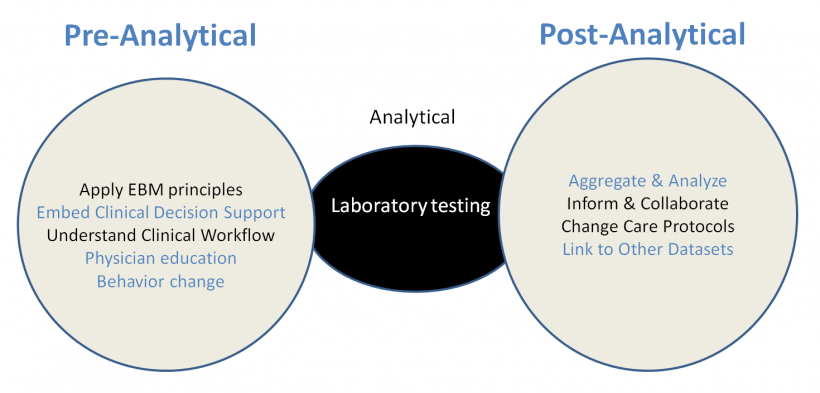 Greater awareness through lab alert and training
The solution devised by Dr Kothari's team saw the implementation of a real-time laboratory generated electronic AKI alert using a delta checking algorithm. That sparked alerts involving 20 patients a day at Forest Hills Hospital. But having validated the alert system as being correct, they began a physician education and awareness campaign and a daily reporting on AKIs for each 24-hour period during the first six months of the pilot in 2014. That was extended to include partnering with the health information management team to improve clinical documentation and further education of physicians, nurses and medical coders.
It emerged that hospital administrative staff were not capturing the incidence and severity of AKI, but with further awareness the coding for AKI improved dramatically and seven additional hospital sites where they were able to replicate the algorithm fairly easily were added in January 2015. The outcome was greater awareness of AKI among physicians and administrative personnel, and identifying the condition before it became serious and severe, and then implementing an effective treatment regime. "Only laboratory creatinine data, at least in the case of AKI, can provide more granular information on disease severity, onset, chronicity, duration, recovery and long-term follow up of patients," explained Dr Kothari. "It is not just how we process specimens and generate results, but it is also about laboratorians getting out there and talking to clinical colleagues." He said there was clear value to the laboratory data in providing clinical decision support based on evidence-based criteria, reducing variability and latency in diagnosis and preventing disease progression, as well as improving clinical documentation of disease severity.
In addition to delivering a better clinical outcome for patients, Dr Kothari said the data offered a better understanding of the risk of disease in the population and reduced in-patient costs for severe AKI and CKD.
Profile:
Dr Tarush Kothari is a Physician Informaticist with Northwell Health Laboratories in New York and Assistant Professor in Pathology and Laboratory Medicine at the Donald and Barbara Zucker School of Medicine. He is a board-certified Anatomical and Clinical Pathologist in New Hyde Park, New York, and is affiliated with multiple hospitals of the Northwell Health System. He received his medical degree from Mumbai University, India, and Pathology and Laboratory Medicine training at Northwell Health in New York. He obtained his Masters in Public Health from Columbia University in New York and is also board-certified in the sub-speciality of Clinical Informatics.