Service
Telepathology - apps and phones
Collaborating with colleagues locally and globally using telepathology can be successful for facilities both financially and clinically, says Dr. Liron Pantanowitz, director of pathology informatics at University of Pittsburgh Medical Center (UPMC).

Report: Lisa Chamoff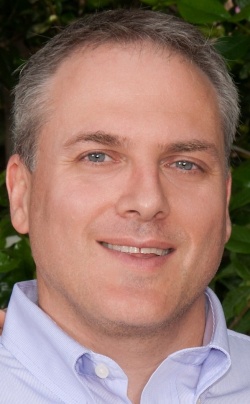 Pantanowitz, who also serves as a consultant to Onyx, a company that provides digital pathology technology and is joint venture between GE Healthcare and UPMC, spoke during a recent webinar organized by the company about his experience with telepathology.
About five years ago, UPMC established a digital pathology consultation service, working with clients from around the world who send digital slides for UPMC pathologists to examine and then render second opinions. The program helps to address the shortage of pathologists who have expert subspecialty training, Pantanowitz explained. UPMC charges a fee per case and also enters into contractual arrangements with clients who send a large number of digital slides.
UPMC initially built its own digital pathology system, but is now shifting to the Onyx technology, which it co-developed with the company. In 2013, the facility developed an app that allows pathologists to send photos taken with their smartphones, augmenting the functionality of UPMC's web-based portal. The app is an inexpensive option for facilities that can't afford a whole slide imager, which can range in price from $50,000 to $300,000, Pantanowitz said, and it's most beneficial in places like Africa where there is a shortage of whole slide imagers.
"We have found that if properly used, you can take a good image, and there have been papers published … that certainly support the use of various phones, various adaptors for taking images that are adequate, as well as recording video footage of images that can support consultation," Pantanowitz said.
To address security concerns when using mobile technology, UPMC requires the person submitting the information to log in to the facility's website, which is secure, from their phone. Submissions are not required to be labeled with a patient's personal information.
Over three years of practice, the program received more than 1,500 cases, the most popular being hematopathology, bone/soft tissue and gynecology/breast cases, which account for 75 percent of the cases UPMC received. These are generally challenging cases that pathologists don't encounter every day and therefore they are looking for a second opinion. In nearly 51 percent of those approximately 1,500 cases, the UPMC pathologists changed the diagnosis significantly enough so that it changed the management of the patient's treatment, according to data Pantanowitz presented during the webinar.
Working with clients in China, UPMC has primarily received cases submitted by pathologists, but it has also received cases from clinicians and even from some patients.
It can be challenging to work across state and international borders and navigate cultural issues, Pantanowitz said. In the United States, doctors must be licensed to practice medicine in that particular state, something that the American Telemedicine Association is trying to address. In China, patient data has to be protected, so cases are identified by a number. There are also cultural issues to navigate, and UPMC has a pathologist of Chinese descent who often communicates with clients.
For telepathology programs to be successful, it is important for there to be buy-in from hospital staff, with strong leadership support and dedicated doctors and IT professionals, Pantanowitz said.
Overall, telepathology programs can be beneficial because it broadens the facility's market and also helps labs share best practices. "We have found that investing in digital pathology to review these outside cases is not a burden, but really is profitable, and as an academic medical center we certainly enjoy the challenging, interesting cases that we've received," Pantanowitz added.