Tangible Return on EU Investment in Global Health R&D
At the launch of the Policy Cures study 'Saving Lives and Creating Impact: EU Investment in Poverty-Related and Neglected Diseases' in Brussels today, DSW (Deutsche Stiftung Weltbevoelkerung) confirmed that EU funding for Global Health Research and Development (R&D) has a direct benefit on both developing countries and the European Union.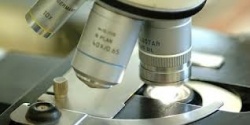 Key benefits of further strengthening European investment in Global Health R&D include the creation of new products tackling poverty-related and neglected diseases (PRNDs), including HIV & AIDS, tuberculosis and malaria - three of the biggest infectious disease killers in the world. In the last ten years, 43 new products were registered, including a pneumonia vaccine and new malaria drugs.
Investment in Global Health R&D is also an investment in European employment and growth. More than 13,000 jobs were created in Europe between 2002 and 2010 and 66 cents of every euro invested by the European Commission and Member States is reinvested back into European laboratories, universities and companies. Each euro invested by the EU attracts a further €1.05 in investments into Europe from companies, philanthropic organisations and other governments, many of these based outside Europe.
Dr Mary Moran, Director of Policy Cures, highlighted the differences between the EU and US in terms of funding Global Health R&D. "Despite clear benefits to Europe, EU investment in PRND R&D is still very low, less than a quarter of the US' contribution relative to GDP. It is critical that the EU increases its investments into PRND research, not only to maintain its position as a leader in Global Health R&D but also to ensure that the next generation of life-saving products reach the people that desperately need them.
Karen Hoehn, DSW Vice Executive Director and Director of International Affairs, stressed that "Horizon 2020 offers the EU a pivotal opportunity to build on its achievements, boost the development of Global Health R&D breakthroughs and prevent needless suffering." The Policy Cures report was launched at an event in the European Parliament, hosted by MEP Maria Da Graça Carvalho. The report was commissioned by DSW.