Successful start
TRUMPF's youngest child exceeds all expectations. Since November 2012, the active assistance system ViKY has been a new member in the TRUMPF product portfolio. As many as 36 orders from Europe and the Middle East has the medical technology company received so far - five of them from Turkish hospitals solely.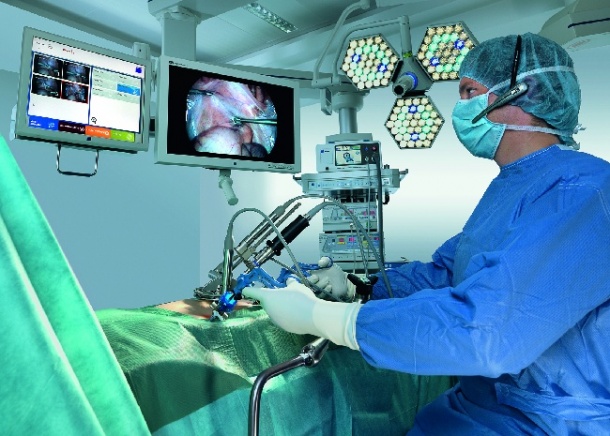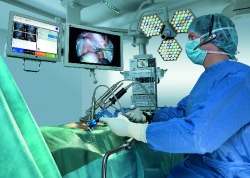 ViKY provides support in general surgery, as well as, urological and gynecological procedures. The system may be used either to guide and hold the endoscope during laparoscopic interventions or as a holding and positioning system for uterine manipulators. ViKY is comprised of a control system and a compact robotic unit that attaches to the operating table's side rail with an articulated arm. With the appropriate adapters, ViKY can interface with all the standard endoscope optical systems and cameras and with uterine manipulators, regardless of the make. Instruments can be guided, positioned and held during the operation in response to commands issued by voice or with a food control pedal. The system can store different positioning configurations in memory and recreate them later on command.
ViKYs next performance at a congress will take place from April 30, to May 3, 2013 at the German congress for surgery in Munich.
You can find detailed product information as well as a video on:
http://www.trumpf-med.com/en/products/assistance-systems/viky.html