Successful operating theatre re-structuring
The new surgical wing at Knappschafts Hospital in Bottrop, Germany, has exceeded all expectations. In four years the concept has increased available operation times by over 30%. We asked the project supervisor, Dr Peter Hügler, who heads the

Anaesthesia, Intensive Care Medicine and Pain Therapy Clinic, how such a significant success was realised.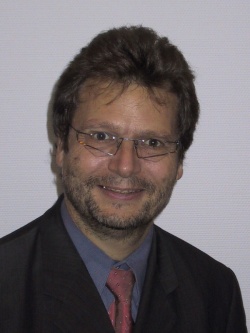 Anaesthetists such as Dr Peter Hügler are often the only doctors who never leave the operating theatre (OT) during all their working hours, reason enough for their many OT management tasks. They had realised that the decentralised locations of the former operating theatres and the central operating theatre caused many financial and organisational disadvantages. 'We wanted to optimise our operating theatre processes through a centralisation of the operating theatres and by focusing synergies,' Dr Hügler explained. 'Initially, we simply put our ideal processes on paper. It was important for us that the surgeons would have an active impact on the spatial and logistic operating theatre design. That may seem unusual, but surgeons are only rarely involved in these processes because they also spend a lot of time on wards and in out-patients departments, so the OT is not their sole place of work.'
The objective of the rebuild was to free up as much OT time as possible. Germany's DRG system stipulates that, in the field of surgery, money is only 'earned' during an actual operation. 'Therefore we were striving for optimum capacity utilisation of the operating theatres. Therefore, a clear division between the operating time and other processes, such as material transport, patient and staff transport, also had to be reflected in the architectural plans. The optimum solution was the construction of a central operating theatre wing, which supports modern OT processes in many aspects,' Dr Hügler pointed out.
All five operating theatres in the hospital are now located in a row, next to one another. There is a central patient waiting zone and sterile floor leading past all the OTs, he explained, adding that therefore architectural refinement was also developed with other specialists, e.g. hygienists. All pre- and postoperative tasks, such as the administration and removal of anaesthetics and preparation and cleaning of sterile goods were outsourced, away from the operating theatre. 'As all patients go through the same postoperative treatment unit, patient monitoring is much easier and has ultimately improved patient outcome,' he added. During the OT centralisation in one wing, all out-patient departments were also relocated to this hospital area, which resulted in a better division between the busy out-patient and OT environment to quieter wards.
The nurses have both OT and multi-disciplinary training.
Identical equipment facilities in each operating theatre are a decisive feature of the central operating theatre wing, so that all surgeons are always in a familiar working environment. With several OTs spread across the hospital they aren't being used all day, Dr Hügler pointed out. 'If you have five identical OTs right next to one another you can reduce the programme to three theatres for the same number of operations and therefore achieve a continuous capacity utilisation for both theatres and staff. The remaining two OTs can either be shut down to standby, saving electricity, or even be sublet to external surgeons in private practice. As all OTs are equipped and fitted in exactly the same way, all operations can easily be moved from one theatre to another if the time plan cannot be adhered to.'
Scenarios for certain procedures can be accessed in each theatre via electronic data processing equipment, e.g. computer systems ensure the perfect space and lighting conditions for gallbladder laparoscopy. Each surgeon can also programme his individual settings. Using the OT computer systems via touch screen is easily learned with on-the-job training, he pointed out, and the OT computer system is networked to the HIS so that each surgeon always has access to all data, e.g. lab results, current X-rays. 'Setting up a centralised OT unit doesn't need any specific architectural prerequisites. The important issue is that the structural design supports, or even facilitates, modern operating theatre processes.'